What to look for in a top quality mower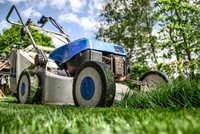 It doesn't matter whether you are plotting to buy your first lawnmower or looking for a decent option to replace your old good machine, shopping for it can be pretty overwhelming given a wide variety of products available in the market. Lawnmowers come in different types and at different prices, some just do what they say on the tin while others have all those hard-to-figure-out-the-purpose bells and whistles.
Should you opt for the most expensive machine within your budget? Or is it smarter to buy a cheaper one and replace it in a couple of years? Well, neither of the two. Of course, the price is important but far from being the first thing you have to think of. If you want to get a mower able to cater to your individual needs, you have to start with the determination of the latter. Even the best machine in its class won't fulfill your expectations if you have made the wrong choice in terms of the mower type.
Here you have it: everything you need to know about mowers to be able to choose a top-quality machine that will help you trim your grass in a better and easier way. And as soon as you decide on the model, you will be ready to search for options that let you get more bang for your bucks.
Measure And Inspect Your Lawn
As already said, if you start to browse the offering before defining what kind of a mower you really need, you will just waste a lot of time, or even worse – you will spend your hard-earned money on something that can't serve the purpose.
Quite simply, the size of your lawn is the first and foremost thing to consider because if it exceeds one acre, you will have a hard time trimming the grass with anything except riding or walk-behind machines. In addition to that, the landscape of your lawn also matters – unless you are a happy owner of an ideally flat piece of land, there is no chance you will make it with an unpretentious reel mower. So, measure your lawn, inspect the surface, pay attention not only to all challenging parches of the grass but also to all the trees, floral beds, and, of course, pet houses.
Power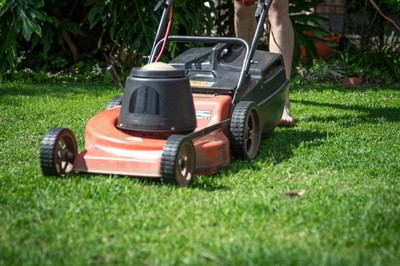 Let's face it if you want a truly hassle-free experience and great performances, your mower has to be powerful. Do not forget that you buy a machine to minimize your time and effort spent on trimming and get a great-looking lawn. If you are looking for a model to suit a bigger and uneven lawn, petrol lawn mowers are your sure bet. They are far more powerful than their electric counterparts and deliver much cleaner and deeper cuts. Plus, these machines are incredibly convenient to use and push around every style of lawn giving that they are not tied back by a myriad of cables and cords.
Cutting Width
Another essential factor to pay attention to when shopping for a mower is its cutting width. Put simply, it is the area covered by a machine in a single attempt. Needless to say, the larger this parameter, the less time you will need to get the job done.
Durability
Despite what you may think, it is better to pay a bit more upfront but get a thing that will serve you for years to come. At least, that's the situation with lawnmowers – an "affordable" mower can easily turn into an insatiable bottomless pit that will seek a lot of money for part replacement or regular maintenance.
Well, you do not want to pay extra every time you have to trim your lawn, hence give preference to well-known brands that have earned a good reputation. It's also a great idea to read trusted reviews of different products, as well as check out what people who have already bought and used a certain model say about their experience.
Comfort
Since a mower is not the kind of equipment people take out of the shed twice a year, make sure to get the one that is comfortable to use. If it's a walk-behind model, check out whether or not it suits your height and is convenient to hold. Again, a visit to the nearby just to test your favorites is definitely worth a shot as you will have to walk behind your mower at least once a week, of course unless you decide to turf out your natural grass and replace it with an artificial lawn. If this is the case, it's best to check out the benefits behind this kind of lawn.
Cutting Height
While the majority of mowers offer an opportunity to adjust the cutting height, the point is to look for a model that allows doing it easily and smoothly. Depending on the type of mower, you can run into machines where a single lever is in charge of adjusting two or even four wheels at once.
Of course, you can't really know whether something is easy and convenient until you try it, which is a bit problematic when shopping online. However, you can always pay a visit to a local dealer for a first-hand experience and who knows, you may be offered there a great deal. Anyway, taking a look is completely free but can help you make your mind and choose wisely. If you have a better price on the internet, you can just order your dream mower there.
Extras
Even though the frame of this article doesn't allow for discussing all the extras you can run into when shopping for a mower, looking for special mulching blades does make perfect sense if you mulch your grass. There is a wide range of models that provides for a quick switch between mulching and bagging, so consider this option if you are on the search for versatility.
Getting a top-quality mower is not that unworkable task as it may seem at first glance. However, the key to success is to know exactly which type is the best for your needs. Do not look for the most expensive models within your budget but for those that can cope with the challenges of your lawn.