6 important things to take into consideration when renting a home in Arizona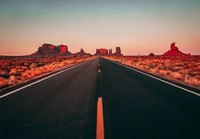 There are plenty of reasons to rent a home, as opposed to purchasing one, especially in recent times when property prices are reaching new heights on a regular basis. Not paying homeowners insurance and hefty property taxes are excellent ways to save money. However, in order to find a house that meets your requirements, you will first need to know how to approach the search. In this article, you will find the six most important factors you need to consider when looking for rental homes in Arizona.
1. Location
One of the most decisive factors in house hunting is finding the most convenient neighborhood. Ideally, everyone wants to rent a home at a location where they will not have to travel miles to get to work. However, you will probably find that rentals located at the outskirts of a city cost much less than homes closer to downtown. In this situation, you will need to measure transportation costs against the monthly rental obligations and see which one comes out as the more economical solution.
2. Budget
As a general rule, you should never spend more than a third of your total net income on housing costs. Think about how much you are earning and how much you need to spend on basic necessities. Then compile a list of additional expenses that you may encounter when maintaining your home. Depending on your lease agreement, you may be responsible for certain repairs and have a valid renters insurance policy as well. Once you have all of these expenses, you can calculate how much you can afford to spend on monthly payments for your home.
3. Preferences
Personal preferences are another important matter you need to put into consideration. Things like noise, pollution, traffic control can have a huge effect on your quality of life at your new home. If you are looking to rent with a family, you should bring everyone along with you to see the neighborhood and hear their opinion. You should consider whether you need a backyard to host small parties or a big house with several private bathrooms. You need to decide on everything you need or want before you actually start looking for a home.
4. Management
These are the benefits of renting from a trusted property management company. Their agents understand the different neighborhoods and are able to help you find the one that fits perfectly in your budget and lifestyle. As also stated by the team from one residential property management in Mesa, a management company will quickly make repairs and are usually responsive to tenant complaints when needed. With their guidance, locating your new home and working out an agreement with the owner while protecting everyone's interests will be much smoother.
5. Security
Whether you keep valuable items at home or not, the security of your family and property should also be on top of your list when looking for rentals. This means that neighborhoods, where crime rates are higher than usual, should be eliminated at the very start of your search. To protect yourself and your family from burglaries or any other crime, you should only consider peaceful locations. An even better idea is to find a place that's already equipped with a good security system or at least provides you with the option to do this yourself.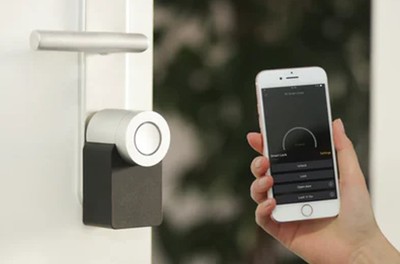 6. Insurance
You might consider this an unnecessary expense, but by purchasing renter's insurance, you could protect your belongings from theft and natural disasters. Not only that, depending on your lease agreement, if something goes missing or damaged in your rental unit, your landlord may find you responsible for this. With renters insurance, you won't ever have to worry about unexpected costs like these, and you will be free to enjoy the comfort of your new home. It only takes a little bit of effort to find a premium that won't break your budget and provide a sound investment at the same time.
If your financial situation won't let you qualify for a loan - or you don't want to spend years repaying a mortgage with high-interest rates, renting a home is probably your best option. However, you should also bear in mind that depending on the size of the property you need and its location, renting it may cost more than you think. Now that you know what it takes to find the house that suits your preferences, you can begin the hunt for the perfect place. And when you find it, you can decide whichever option you think will be best for you in the long term.