6 things every home with a yard needs to have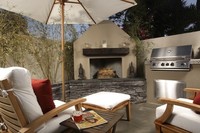 A backyard is a great way to spend time relaxing after a long week. But, have you ever considered the things you need to make your backyard complete? Whether it's time for a barbeque or just some time outdoors, these 6 things will help make any yard better!
Deck, Patio, Garden Shed, and walkways
Your backyard won't be complete without a deck to relax on and enjoy the fresh air. A deck is a great place to set up outdoor seating for your barbeque or just have some friends over! The outdoor designers behind cladcodecking.co.uk suggest that you finish your deck with composite wood material. This will ensure that your deck is durable enough for you to enjoy it year-round!
If you have enough space, a great idea is to make your backyard into an outdoor room. A patio is a good start and the perfect place for things like grills or barbeque pits! You can also step it up by adding things like potted plants around your patio to add personality.
You can also add patios and walkways in your backyard to make things look nice. Patios are a great place to put outdoor furniture and potted plants, while walkways can be used for walking around your yard or garden.
Who doesn't love the idea of having a place to store things? The garden shed will help make any yard complete by giving you somewhere to keep all things outdoor-related. A garden shed is great for things like gardening tools, bikes, outdoor furniture, and more! With a variety of styles available from traditional wooden sheds to metal storage buildings, there's something out there that will suit your needs no matter what they are.
Barbeque/Grill House or a Fire Pit
Nothing says summer like a barbeque and grill house. A BBQ will help make your backyard complete because not only can you host fun gatherings, but they're great things to have when hosting other events in the yard. Another reason why having a barbeque in your backyard is great is because it's a source of heat for things like warming up soups and even keeping yourself warm on cool days.
If you're not into cooking things over an open fire, another good addition to your backyard is a grill. It doesn't have to be anything fancy - even something like this small electric one will work perfectly fine! Just make sure it has things like a side burner and smoker box, or else you might be limited to what things you can cook on it.
Adding a fire pit is another fun way to make your backyard into an outdoor room! It's the perfect place to relax at night and roast marshmallows with family or friends. A bonus tip: add string lights around it when you're having people over so they can see things at night and it's just a little more magical!
Pool or hot tub
Having somewhere fun to relax in the summertime is a must. A pool or hot tub is a great way to enjoy yourself in the summertime and will give you another place to have people over. Who doesn't love enjoying their backyard with a refreshing swim? If you don't want to deal with the maintenance of an in-ground pool, consider getting an above-ground pool. They're much smaller and easier to maintain, but you can still enjoy all the things that a normal-sized pool would offer!
A trampoline
If you're looking for fun things, then look no further than a trampoline! Trampolines aren't just things that children use- they can be enjoyed by people of all ages. Trampolines are things that will give you endless fun and enjoyment when the weather is nice enough to be outside.
Backyard pond
Adding a water feature is another great addition that will make your outdoor living area feel more complete! You don't always have to go with the classic pond or waterfall - things like a koi pond are super cute and will add personality to the space. Make sure that you keep it maintained so things don't start growing in there!
Garden space
Garden space is a good addition to your backyard as well as a good investment. It not only allows you to do some planting and landscaping, but it also adds value to your property if you ever choose to sell it in the future. If you are thinking of creating this outdoor space for yourself or any other homeowner that needs help with things like gardening tools, then check out these tips on things to look for and things you need.
- Gardening tools
A good set of gardening tools never go amiss because they help plant flowers, vegetables, or fruit trees as well as maintaining the plants that have already taken root in your garden space. However, it is important to choose things like shovels and rakes carefully because they need to be sturdy as well as easy to use. A good set of hand tools should also include things like a trowel, hoe, and pruning shears because these are the essentials for taking care of your garden plants.
A good set of things will not only give you the essentials for planting a garden but also provide things like gardening tools, flower seeds, fertilizer, and water in case your plants need extra care. You should always choose things that are long-lasting as well as easy to use to save yourself time and effort later on.
Something to remember is that things like seeds, fertilizer, and water will not last forever so always check the expiry date before you use them. Some things might also require extra care or attention so it is a good idea to be prepared for any eventuality when planning your garden space. Things such as gardening gloves, hand tools, and a watering can come in handy if things go wrong or plants need extra care.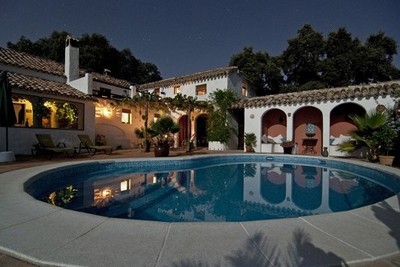 The perfect outdoor space for you will most likely be composed of the items listed above. All these will help create an amazing outside living area. The key is in ensuring that the final aesthetic appeal and functionality of your outdoor space should suit your needs and preferences.