How to find a truck accident lawyer: 9 useful tips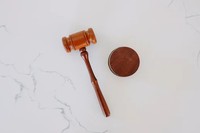 Because of how large trucks are, truck accidents usually result in fatalities or serious injuries. If you've been involved in an accident that wasn't your fault, then it's very important that you search for an attorney who can represent you and help you to get the compensation that you deserve. There are lawyers who specialize in specific types of injury. If a truck was responsible for yours, then you need to find a lawyer who specializes in truck accidents.
In this article, we're going to tell you exactly how you can find a truck accident lawyer:
Looking for Experience
One thing to bear in mind when you're searching for a lawyer is experience. You need a lawyer who has years of experience representing people who have suffered similar injuries to you. The legal specialists from The Patel Firm say that you didn't deserve to be injured and that you should receive compensation. You won't be able to receive compensation if the lawyer that you're dealing with isn't experienced – they'll have no idea what they're doing. You can often tell how experienced a lawyer is by browsing their reviews. You can also find other online testimonials on forums and blogs, especially if the law firm is good.
Using Online Forums
If you've been involved in an accident and you've got no idea where to find a truck accident lawyer, the first place that you should start is on internet forums. Lots of legal professionals answer questions on websites like Reddit and Quora, to advertise themselves and to answer any queries people might have. You should be able to find a professional, qualified, and experienced lawyer on one of these websites, hopefully in your area. If not, then you could ask the lawyers on these websites who they would recommend in your home town.
Browsing Online Directories
As well as forums, you can look at online directories. These directories often hold the names and contact details of thousands of lawyers across the United States. You should be able to filter your location so that you only see the contact details of local lawyers. On these directories, lawyers are usually ranked according to a star rating. Try to find lawyers who are four stars and above, so that you can filter out the ones who aren't qualified or don't have the experience necessary to handle your case.
Asking Around Locally
If you live in a large town or city, then you could begin asking around locally. You might be able to find the names of truck accident lawyers through people who live nearby you. Make sure to take the recommendations of people who aren't related to you with a pinch of salt. In many cases, people will recommend their loved ones to you and talk highly of them, even if they aren't experienced enough to deal with your case. Make sure you conduct your own research into any lawyers you're referred through people you don't know, as well.
Referrals from Friends and Family
In addition to asking around locally, you can of course ask your friends and family. While it's unlikely that any of your loved ones will have also experienced a truck accident, they might know a lawyer who specializes in car accidents. If you're lucky, then you might as well know the name of a lawyer who specializes in truck accidents. The best part about taking referrals from your friends and family is that you don't have to worry about the referrals being exaggerated or biased. Your loved ones have absolutely no reason to lie to you.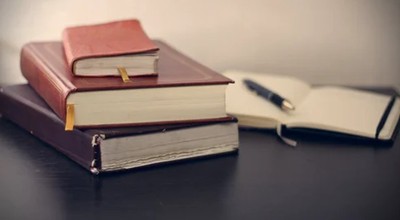 Search for Local Attorneys Online
You might also be able to find the contact details of local attorneys who practice personal injury law online. Some lawyers aren't signed up to any directories or national organizations, so they're a little harder to find. This doesn't necessarily mean that they're underqualified or inexperienced, but instead that they prefer flying under the radar. You should still research them as thoroughly as you would an attorney that's listed in a directory, however. Make sure that you also check out their reviews, star-rating on Google, and any testimonials that are posted online.
Referrals from Lawyers
As we mentioned in an earlier point, it's sometimes worth asking for referrals from lawyers that you know. If you have any prior experience with lawyers and you're on good terms with them, then you can ask them who they might recommend. A lawyer is unlikely to recommend somebody who isn't capable of handling your case because it reflects badly upon them professionally. With that said, make sure to take any referrals with a pinch of salt because they could be referring you to a sister firm – which doesn't necessarily mean that they're any good but instead, they're obligated to refer them.
Read Legal Magazines
In some legal magazines, you can find the names and contact details of local lawyers posted on the back. Additionally, legal magazines usually take submissions and contributions from practicing lawyers. Flick through a legal magazine; if you find anything relevant to truck accidents, then take a note of the author's name and look them up (if their details aren't already provided). While they might not be local to you, there's still a chance that they can refer somebody who is. Because they're writing about truck accident law, they're probably an expert in the field, so you can take their referral with confidence.
Search Previous Cases
Another good way to find an experienced and qualified truck accident lawyer is by searching for previous cases, where the claimant was awarded a settlement. Usually, you'll find the lawyer's information on the same page. You can then use this to find a lawyer who has experience winning cases in a courtroom. If you're having difficulty finding actual courtroom information, then you can check out newspapers and legal journals to find the names of claimants. With the claimant's name, you can search them up online and ask them for their lawyer's name.
Finding a truck accident lawyer doesn't need to be difficult, now that you have this article. All of the tips here can be used effectively to find an experienced lawyer to represent you, but make sure that you still research them.