Places to live in Texas that best suit your lifestyle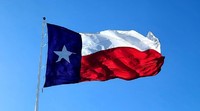 Deciding where to live is probably one of the biggest decisions you will ever make in your life. The real challenge is looking for a location that fulfills your needs and personal desires while offering excellent job opportunities with high salaries.
A US state that can provide just what you are looking for is Texas. The Lone Star State is home to numerous massive companies, top universities and beautiful attractions that rank the state as one the best destinations to live in.
It also offers affordable housing, a low cost of living and warm weather all year round making it an excellent choice for growing families and adventurers who like exploring different places any time of the year.
No matter which Texan city or town you choose, each one offers something unique that can suit everyone's lifestyle. So, if you are thinking about moving there, here are five places you should consider for your relocation.
Dallas for college students
Whether you want to earn your master's degree or want to change careers, you will definitely appreciate the educational opportunities Dallas has to offer. This city has lots of private, public and community educational institutions with a wide range of programs that will open lots of employment options for you after you graduate.
As for accommodation, the Lewisville TX apartments in the Dallas suburban area are excellent choices for college grads that are looking for low-rent housing. These apartments aren't too far from downtown Dallas and some even include a pool within the building complex.
Austin for young professionals
Although Texas, in general, has a strong economy and job market, Austin seems to be the leading city in offering people of various fields and branches all kinds of employment opportunities. In fact, according to statistics, this city has been ranked as the second hottest job market in the country which is predicted to grow by 43% over the next decade.
Probably the biggest reason for that is because Austin is home to major tech companies such as Google, Tesla and Apple which attract young professionals to come and pursue their career goals there.
Houston for exploring different cultures
If you are someone who likes exploring different cultures, then Houston is the right place for you. According to the Rice University report, this city has surpassed both New York and Los Angeles as the most ethnically and linguistically diverse cities in the country.
Therefore, if you choose Houston as your future home location, you will find a unique blend of different traditions, innovations and fusions. From visiting the Museum District to trying out foods from various cuisines from around the world, there is no way you won't enjoy living in this metropolitan city.
Fort Worth for raising a family
If you want to settle down in a nice and safe Texan city with your family, then Fort Worth should be on top of your list. This is because the city offers affordable housing and an even lower cost of living than other major cities like Dallas.
Plus, since you will be moving to Fort Worth with a family, you won't need to worry about choosing the right school for your children because the city has the best school district in all of Texas. The schools are diverse and even offer excellent grant and scholarship opportunities to their students.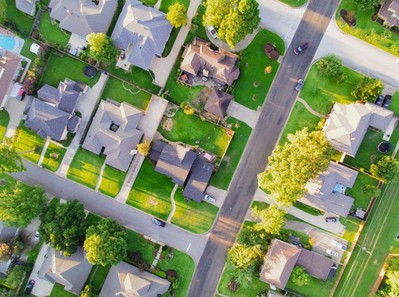 Corpus Christi for a laid-back lifestyle
If you are a retiree or simply looking for a laid-back place to live in Texas, then you should definitely consider Corpus Christi. The chill, coastal city is actually located near a waterfront and it offers lots of recreational opportunities for people of all ages.
Whether you like taking walks in the park or engaging in some water activities like snorkeling and surfing, this is the perfect city for you. The place combines both quiet and fun making it an excellent option for those who want to have the best of both worlds.
Final thoughts
If you are thinking about relocating to a new place, you should consider Texas as your go-to destination. This state offers affordable housing, low cost of living, excellent educational institutions, various employment opportunities and lots of recreation for people of all ages with different lifestyles and personal desires. All you have to do is research a few cities and pick the one that best suits your needs.
If you need help, be sure to check out the cities listed in this post and find your new home.