'Resale' - the key to success in the Dubai property market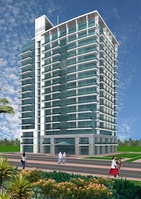 It is no secret that the key to a successful overseas property investment is the ability to be able to realise your capital appreciation at any time by selling your property on. Attention seeking headlines from around the world promising superb appreciation in one to two years are worthless if the city/country has no resale market.
Dubai is one market that has confounded its critics and even now with development at an all time high, such is the demand with its spiralling population that the resale market is flourishing. Investors are in a win, win situation.
With so many emerging markets worldwide still in their infancy, many investors have not faired well and 'buyer's remorse' is regrettably common place. The same cannot be said for Dubai; a city created out of the sand that many feared was aiming too high, too quickly, has firmly established itself as one of the best investment markets ever. The key to this success is the booming resale market, which is likened to a proverbial snowball 'it keeps getting bigger and bigger'. The knock on affect is that confidence is growing daily in Dubai as more and more are reaping the rewards.
Oliver Hickey, UK Sales Director of Mayfair based Profile Europe (UK) Ltd says, "Dubai cannot be likened to any other overseas market as it is simply unique. In terms of its quality, size, durability and value for money it is undoubtedly in pole position. At Profile we recognised these qualities some time ago and this has enabled us to become one of the most successful developers/ agents within this burgeoning market. Furthermore, it has allowed us to develop stronger relationships with investors as they have been able to realise their profits through our own network of agents. In essence we offer the complete package and can guide investors from their initial enquiries through to the purchase and finally to the repatriation of their investment and profits. With so many happy investors on board and the fact that we can actually deliver on our promises of strong capital appreciation, with good rental returns, it is not surprising that a large proportion of our business comes from referrals and clients wanting to reinvest."
Investing in Dubai, which is the fastest growing city in the world, is both exciting and rewarding. Investors from all backgrounds are either buying off plan or at the early construction stages and are revelling in their financial gains whilst knowing that Profile ensure an exit strategy. Profile's years of experience within this unique market combined with a full end to end product, give further reassurance to investors at a time when many have opted for investing in Dubai rather than the UK. It is worth remembering also that Dubai is still only in the early stages of its development cycle and with its achievements to date coupled with its plans for the future, investors are promised a smooth ride.
For more information, visit profile.ae.