A destination for all seasons!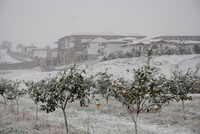 Looking for a "plan for all seasons"? A property investment with very few void periods to bring you maximum income? Then consider Turkey. This is a beautiful country with exceptional beaches, pretty hinterland and mountains covered in snow! It brings visitors both in the summer months and the winter skiing times. It therefore provides investors with an opportunity to own a home that is rising in capital by around 15% per year in addition to offering superb rental opportunities.
"Without a doubt Turkey is the emerging country that has got it right", says Robert Nixon, Operations Director, UK division for Nirvana International, specialist in marketing homes in Turkey. "In recent years a number of 'new' countries have come into the market place but Turkey has taken a positive approach and secured for themselves and their investors a very healthy looking future".
So what has Turkey got to offer?
Recent survey shows Turkey is 7th out of 112 countries for demand for holiday homes
Ministry of Forest and Agriculture in Turkey have restrictions on planners to 2025 to ensure there is no overbuild.
Set to become a Golf hot spot with the Ministry of Tourism announcing the allocation of new land for five international golf clubs
Two Turkish hotels have been listed among the worlds 10 best hotels chosen by TUI, plus the Hilton empire is to expand into Turkey with 15 new hotels over the next five years
New airports are schedule to be open
New flights by BA, Thomson, bmi and easy jet.
Ranked 8th in the world tourism table with 27 million visitors expected in 2008
Several Turkish banks offering 60-100% mortgages for new and off plan properties
On top of which you can own a brand new home for as little as £60,000!
Nirvana International does not diversify. It focuses totally on Turkey so when you look at their web site, take an inspection trip or call with an enquiry there are staff available with an in-depth knowledge of the area and the property market, to fully support you in your property search.
Currently available through Nirvana International is a major development called The Augustus Country Club. Located on a peninsular close to the spectacular beaches of the Turkish Riviera near Belek, Antalya this is a highly creative, sustainable development in a superior location with marinas, championship golf course, beaches and ski resorts within easy reach.
The Country Club itself offers seven swimming pools, two tennis courts, golfing facilities, table tennis, pool tables, café/sports bar, boutiques, supermarket, waterfall restaurant and poolside bar. There are even lake boat trips!
There is also a magnificent spa and indoor pool which has been built in a traditional Turkish architectural manner. The spa boasts a 25 metre pool beneath a breathtaking atrium and there is also a highly equipped gym together with sauna and steam room.
Such is the popularity of this award winning development that 60 units were sold in the first five months of release and one of the reasons is value for money. Properties built to such a high specification in many other areas of Europe would cost far more. Homes are built with local stone, timber and granite which reflect the local architecture and are indicative of the high level of build that these homes offer.
The Augustus Country Club, Belek, Antalya
Apartments from £60,000/81,000 euros
Two bedroom, semi-detached villas from £107,000/1160,500 euros
Three bedroom villas from £131,500/197,250 euros
Three bedroom, two bathroom detached villas from £147,000/186,993 euros.
Superior, award winning Villa Caesar £795,000/1,061,250 euros.
Other properties available through Nirvana International include:-
The Hills, Dalaman
This is a much smaller development of just five luxurious bungalows with three double bedrooms, dining room and round shaped lounge with fireplace, air conditioning and large terrace with built in BBQ.
These are quality homes with top of the range kitchens and bathrooms. Windows are double glazed UPVC and each bungalow has a private kidney shaped pool plus landscaped private garden and private parking.
With access to Fitness centre, café bar, children's playground, central satellite system and wireless internet connection these homes with 24 hour security are in an area of outstanding natural beauty.
Due to be completed December 2008.
Price £139,000/176,773 euros
For more information, visit nirvanainternational.com.