Changes to Turkish property law are no cause for concern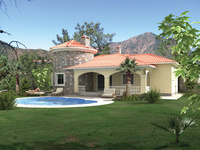 The issuing of title deeds to foreign buyers has been temporarily suspended in Turkey while two controversial clauses in the country's property law, which relate to property sales to foreigners, are amended.
The Turkish Constitutional Court ordered the halt from 16th April to allow the re-drafting of legislation to address concerns that foreign-owned companies are buying up huge tracts of agricultural land, particularly in the east of the country. Foreign nationals are already restricted from buying land and property in rural areas, but under the proposed amendments, the same ban will apply to foreign-owned companies.
"This freeze is an inconvenience for anyone ready to complete on a property now, as they will have to wait until the new law is passed by July 16th, but the changes in legislation will have no affect unless you were planning to buy rural land with a Turkish company," explains Dominic Whiting, editor of the Buying in Turkey guide, buyingin.co.uk.
"The amendments will have absolutely no impact on the vast majority of British buyers – who are purchasing property or land in officially zoned areas in and around Turkish cities, towns and resorts."
According to official figures there are over 73,000 foreign-owned properties in Turkey, mainly in Istanbul and the coastal resorts, with £1.5 billion invested in the country's real estate market by foreigners since 2005 alone. The country is growing in popularity with British property buyers and retirees on account of its excellent value for money, great scenery and beaches and the low-cost of living – approximately 1/3 of the UK's. Government-led investment is transforming the coastal tourist areas with new airports, roads, marinas and golf courses in areas such as Bodrum, Dalaman, Altinkum and Alanya.
"The Turkish government is channeling huge investment into tourist areas with the aim of becoming one of the world's top five tourist destinations within 15 years – officials are expecting 25 million visitors this year," says Dominic Whiting, editor of the Buying in Turkey guide, buyingin.co.uk.
"This has a hugely beneficial affect on the property market, increasing the desirability of Turkish property and values. I predict price rises of at least 15% per annum, considerably higher in some areas, over the next few years, with more and more people choosing to buy in Turkey for holidays, investment and retirement."
What foreigners can buy:
- Property and land within an officially zoned area
What foreigners can't buy:
- Property and land in rural areas (un-zoned)
- Over 2.5 hectares of land
The new amendments will also prohibit foreign-owned companies from:
- Buying land in rural areas
- Owning more than 0.5% of the land in any of the country's provinces
For more information, visit buyingin.co.uk.