Temporary freeze on foreign buyers lifted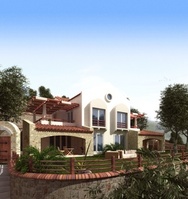 The Turkish government has announced the end of a temporary suspension on the issuing of title deeds to foreign buyers. Brought into force on 15th April by order of the country's Constitutional Court while parts of the legislation relating to foreign buyers were re-drafted, a parliamentary commission has passed the changes and the freeze will end in the next 2-3 weeks.
"The changes will have no effect on most foreign buyers and relate to the amount of land foreigners are entitled to buy," explains Dominic Whiting, editor of the Buying in Turkey guide, www.buyingin.co.uk.
"Previously, non-nationals could buy up to 0.5% of the land in a province; this is now limited to 10% of any town, city or resort, which is still a huge area."
Turkey is growing in popularity with British property buyers due to its excellent value for money, great scenery and beaches and the low cost of living – approximately 1/3 of the UK's. Apartments are still available on the coast from as little as £35,000, with villas from £75,000.
There are over 73,000 foreign-owned properties in the country, mainly in Istanbul and the coastal resorts, and £1.5 billion was invested in the Turkish real estate market by foreigners in 2005.
Access from the UK is improving with new routes and the arrival of low-cost carrier, Easyjet, who operate several weekly flights from Gatwick to Istanbul and Dalaman. Government-led investment is also transforming the coastal tourist areas with new airports, roads, marinas and golf courses in resorts such as Dalaman, Bodrum, Altinkum and Alanya.
What foreigners can buy:
Property and land within an officially zoned planning area which includes all the country's towns, cities and resort areas
What foreigners can't buy:
Property and land in rural areas (un-zoned)
More than 10% of a planning area
For more information, visit buyingin.co.uk.