Dalaman property enjoys the 'Hilton-Effect'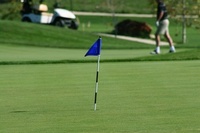 Hilton Hotels Corporation has revealed that Turkey is its most successful international development market with the international hotel chain set to double its Turkish estate over the next 2 years, following the signing of 11 new hotel contracts in 10 months.
"We have made no secret of our ambitions to expand rapidly in Turkey and make a significant impact on the Turkish hotel market in a relatively short space of time," explains Patrick Fitzgibbon, Vice President Development, Europe & Africa at Hilton Hotels Corporation.
The company has earmarked Turkey as a key market for growth and intends to open 40 hotels over the next five years.
"Hilton's announcement is a vote of confidence in Turkey as an investment location, with the country's rapidly growing tourist industry and dynamic economy creating huge opportunity for international investors," says Dominic Whiting, editor of the Buying in Turkey property guide.
As part of their expansion, Hilton announced earlier this year the opening of a €100 million golf and spa resort near Dalaman, a rapidly developing tourist area on Turkey's Mediterranean coast. The 384-room Hilton Dalaman Golf Resort & Spa, located on the Blue Flag-awarded beach at Sarigerme, 8 miles from Dalaman International Airport, will boast its own spa complex and 18-hole golf course. Due to open in mid-2009, the high-profile resort is causing significant interest from property investors in the Dalaman region, which boasts several excellent beaches, white water rafting, thermal hot springs and three large marinas at Gocek. Low-cost airline Easyjet began regular flights to Dalaman in March 2008 improving air access from the UK.
"Dalaman's unspoilt scenery and the Turkish government's long-standing tourist development plans for the area have been attracting property buyers for several years, however, rapid on-the-ground progress with the resort is encouraging a lot of interest," says Dominic Whiting.
"Local prices are reacting, with rises being announced by several local developers. Despite this, it is still possible to buy a high-quality villa overlooking the beach and golf course for under £120,000, or an apartment nearby for under £50,000, which represents amazing value for money and an excellent investment opportunity."
For more information about property in Dalaman, visit buyingin.co.uk