Cyprus strong area for investment as Monarch introduces flights to the island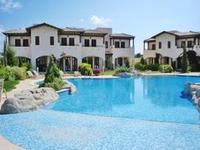 Following Monarch's move into Cyprus this week as the first major low fares airline to introduce flights between the Mediterranean island and the UK, MRI Overseas Property is predicting Cypriot property prices are set to become even stronger in 2007.
Cyprus has seen house price inflation rise steadily in 2006, with the average property price increasing by over CYP 5,000 between December 2005 and December 2006.
Furthermore, over one in ten (11%) people who are considering buying an overseas property would consider buying in Cyprus.
Rolf Christensen, European Sales Director, MRI Overseas Property, said: "Although Cyprus has always been popular with British ex-pats, the island has traditionally been poorly served by UK airlines offering competitive airfares. The introduction of low fares flights is great news for current Cypriot property owners and investors alike. With improved flights from the UK, Cyprus looks set to become an even more popular tourist destination in 2007 and will open up the island to more prospective second-home buyers."