Short breaks for families in Norway, Amsterdam & Denmark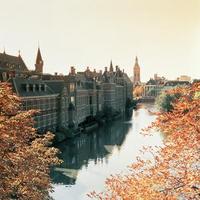 DFDS Seaways has an excellent range of short breaks, specially designed for families, ideal for the school holidays and keeping the children amused. Whether you want a simple family meal inclusive deal, a budget short break, or a special trip to a world class theme park.

And there is none of the stresses and strains of travelling through airports with children- no baggage restrictions or queueing. Just pack up the car, drive onboard and check in to your cabins. From there you can explore the onboard facilities including Kids Club during the school holidays, bars, restaurants, shops, and enroute to Norway even a swimming pool and cinema.

So choose from one of the following options for the perfect half term or school holiday break for the family.

3 Night Spring Cruise Break to Norway from £25 per person
Make your family's half-term holiday one to remember with a short cruise break to Norway. Spring is a wonderful time to see this dramatic coastal landscape burst into life, from the comfort of a DFDS Seaways cruise ferry.

Departing Newcastle from the 9th to 23rd February, the whole family will love the range of onboard entertainment, restaurants and shops. A selection of great family blockbusters can be seen in the onboard cinema, and the kids will love Jack the Pirate and his friends.

After a cruise along the Norwegian coast - featuring two brief stops - you arrive in Bergen by late evening, with a short opportunity to explore Bergen's great attractions in the morning.

With so many stimulating activities and exciting views to take in, your family will be able to spend some quality time together - and from £25pp for a family cruise, there has never been a better time to take a break with DFDS Seaways

3 Night Family Coastal Cruise Break to Norway from £35 per person
These family short cruise breaks to Bergen, the 'Gateway of the Fjords' in Norway offer you an insight into the country's beautiful west coast.

Sailing from Newcastle to Bergen, there are lots of enjoyable things to do on board, including eating out, dancing in our Columbus Club or catching the latest movies.

After a cruise along the stunning Norwegian coast, featuring two brief stops, you arrive late on Sunday or Wednesday, with a short opportunity to explore pretty Bergen in the morning.

Views of the stunning Norwegian coast are a memorable highlight, and from £35pp for a family short cruise, there has never been a better chance to visit this amazing region.

Amsterdam Family Cruise Break from £48 per person
A 2 night family short break to Amsterdam is so much more than just a break away with the family. The multitude of things to do onboard your cruise ferry makes sailing to Amsterdam extra-special.

Stepping on board one of our big white HolidayLiners is always an adventure, especially for children - no matter what their age.

With secure, fun playing areas for younger children, and Pirate Jack's treasure hunts, the kids will be kept amused for hours.

On this family short break to Amsterdam sailing there really is half the fun, you also get to explore this exciting city.

Upon arrival in Amsterdam, there is plenty to see and do for all the family and with everything conveniently close by, there are a fantastic array of options - even for younger visitors.

This 2 night short family cruise break to Amsterdam gives you plenty of time to enjoy this beautiful city as a family, exploring museums, the Artis Zoo, canal trips - or maybe check out Madame Tussauds!

Sail to Amsterdam with us and see why so many families are opting for the fun and relaxation offered by our fantastic family breaks. Starting at only £48pp, there has never been a better time to book your break to the Dutch capital.

2 Night The Hague and Madurodam City Cruise Break from £69

As the home of the Parliament and Royal family, The Hague is a key Dutch city, which when coupled with an overnight trip on one of our cruise ferries sailing from Newcastle to Amsterdam makes for a cultural short break with a difference. En route to The Hague is Madurodam - where you can see some of Holland's most impressive architecture all in one place. (entrance fee is not included).

Then it's on to The Hague, where you get time to explore before returning to the ship for your homeward overnight cruise.

This Short Cruise Break sailing on one of our modern cruise ferries is a relaxing way to see one of the Netherlands' most historical cities.

3 Night Family Cruise Break to Stavanger from £91
Experience a short hotel cruise break with the family from Newcastle to Stavanger in Norway and enjoy a unique maritime experience combined with a taste of the city.

There are lots of things to do once your ferry cruise begins - after enjoying one the great restaurants, why not see a top movie in the onboard cinema or take the kids down to see Pirate Jack.

You get time to explore Stavanger from your hotel base before returning to the ship for your relaxing return ferry cruise to Newcastle.

As European Capital of Culture 2008, Stavanger is the place to be with a host of exciting events planned, and your family can experience them from only £91pp.

Legoland Denmark from £180
Enjoy a family trip to the original Legoland in Denmark - Where Creativity Meets Fun!

This short break package to Billund, Denmark includes two nights in a hotel at Legoland and a 2 day pass for Legoland itself.

With over 50 fantastic rides and attractions, including the Viking Water Ride, Lego Safari, Musical Fountain, Knights Kingdom and many more, Legoland offers plenty to see and do - not forgetting Pirateland!

Little Pirates and adults alike will enjoy the voyage to Denmark on one of our modern ferries, which feature the Kidz Club and the Pirate Club (high season only), along with superb dining and entertainment options.

Sailing to Denmark with us gives you the freedom to take your car, so you can enjoy the pretty surrounding countryside and historic sites, as well as this legendary themepark.

For more information and bookings, log on to Dfds.co.uk.