Tribal lives - Ethiopia and Kenya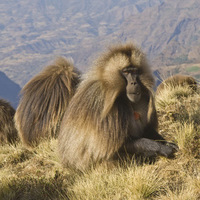 Embark on a thoroughly tribal adventure in northern Kenya and southern Ethiopia, worthy of the BBC's Bruce Parry, with overland specialist Dragoman Overland and its tough but rewarding 21-night journey from Nairobi to Addis Ababa.

Running north and south through Ethiopia, Kenya and beyond, the mighty Rift Valley is home to tribal communities, staggering wildlife and beautiful scenery. The vast and remote deserts of northern Kenya are inhabited by some of Africa's most fascinating tribal people, including the Samburu. Dragoman's itinerary features a safari in Samburu NP and includes a stay at a Samburu tribal community project. Further explorations in Kenya include visits to wildlife-rich Lake Navaisha and Lake Nakuru national parks.

In southern Ethiopia, Dragoman travels into one of the most unchanged tribal regions in Africa, the Omo Valley. This remote, seldom-visited region with a very poor infrastructure and few western facilities is home to the Hamer, Banna and Arbore people. The 'bull jumping' of the Hamer people was recently introduced to the outside world via the award-winning BBC series, Tribes featuring Bruce Parry.

Travel on to the beautiful Rift Valley Lakes, Lake Abiyata and Lake Shala, which make up the Rift Valley National Park. Visit the Rastafarian enclave of Shashemene, an oddity in a deeply traditional and overwhelmingly Orthodox Christian country. Spend several nights in Bale Mountains National Park, home to the endemic Simien Wolf, Mountain Nyala and Gelada Baboon, before reaching the end of the road - Addis Ababa.

The tour costs £795 p/p plus kitty $380 (~£203) including hotel/hostel and camping accommodation (65%/35%), all camp meals, transport aboard Dragoman Overland's customised truck and expert guidance from a two person crew and local guides.International flights are not included but are available through Dragoman Overland. Book now for 29th October departure from Nairobi.

For more information, log on to Dragoman.com.