Safari with a difference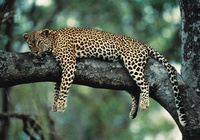 A canoe trip through the forest and an opportunity to swim with wild dolphins off the coast of Mozambique are just two unusual dimensions to a small group safari trip to Southern Africa organised by Native Escapes.

The itinerary includes an afternoon canoeing the unique forest and lakes that make up the Kosi Bay Nature Reserve in South Africa – a true wilderness area where turtles lay eggs on the beach and hippos wallow in the waters.

Mozambique's pristine beaches are perfect for relaxing – the turquoise waters are home to pods of wild dolphins who love to jump in the water swirls created by a boat. Guests can don snorkel and mask for a swim with these sociable creatures.

A boat trip to spot whales breaching off the coast, and a visit to a local Zulu village where residents will show guests how they use beads to make jewelry and the witch doctor may reveal the secrets of his potions also feature.

Of course, a safari wouldn't be complete without wildlife viewing – the reserve visited is credited with leading conservation work to save white rhinos, and is rich with lion, leopard, cheetah, elephant, rhino, hippo and giraffe.

A maximum of 8 passengers on each trip allows access to more remote areas, and gives guests an excellent opportunity to learn about the tribal cultures and wildlife from their expert guide. There are seven trips in 2009 - places will book up quickly - for further details, see nativeescapes.com.