STA Travel to send interns on travel tips hunt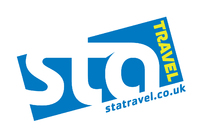 The internship to end all others is being offered from STA Travel with two lucky applicants set to jet off around the world on behalf of the specialist travel advisors.

The pair will be tasked with unearthing hidden gems, finding out random facts and increasing their travel knowledge in a bid to give customers a real on-the-ground flavour of their desired destination.

The trip will see the selected duo travel through 5 major destinations including South East Asia, Australia and the USA. As part of the STA Travel World Traveller Intern programme, the candidates will be required to bring to life the company's ethos of local travel through video footage and photos of their visits as well as detailed notes gathered on the must-sees and dos from the frontline.

The recruitment follows STA Travel's 30th birthday last year with the internship programme designed to ensure the most up-to-date destination advice is available through STA Travel channels, enhancing further the services it offers in the UK.

The successful candidates will need to cram as many experiences as possible into their round-the-world trip and will also use tools such as blogs to record all they discover, including their collection of the best travel tips from locals they meet.

On returning home, the pair will share all that they learnt and discovered while away, and have the potential to become integrated into the company long-term.

Celia Pronto, Marketing Director of STA Travel, said: "In order to work for STA Travel people must have some travel experience, and must be able to demonstrate a passion for travel. The service our consultants offer is enhanced through drawing on their own experiences and we greatly value this insight. The World Traveller Intern programme is an extension of this. We want our interns to collect the most current information, as well as local hints and tips from around the world to share with customers and us as a company, building on the insider knowledge we are renowned for."

To find out more or to apply visit worldtravellerintern.co.uk. Applicants can apply from Tuesday 26th January.