Top 10 foreign wedding destinations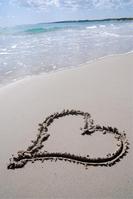 You've decided to tie the knot abroad, but where do you exchange your vows? Overseas weddings have soared in popularity, with around one in six Britons, choosing to head abroad for their special day. There are so many amazing locations around the world, choosing the perfect place for your wedding can be daunting.

To help narrow your search, Caxton FX, foreign exchange specialist, teamed up with Lisa Burton, principal consultant at thebridalconsultant.co.uk, to compile a list of the ten most popular overseas wedding destinations.

Sri Lanka
The teardrop-shaped island of Sri Lanka, just off India's coast, offers miles of sugary white sand flanked by bamboo groves - the perfect setting for your wedding. Choose from a traditional Buddhist Poruwa to a civil ceremony accompanied by dancers, drummers and traditional singers. Visit srilanka.travel for further information.

Cyprus
Cyprus is a firm favourite for couples from the UK wanting to tie the knot abroad. Lisa Burton suggests, "Go for a luxury wedding at one of the stunning beach front resorts, or for a more intimate setting, there are beautiful local tavernas and hidden villas offering a traditional paradise in natural surroundings." Cyprus offers something to suit any taste and budget.

Caribbean
With island hopping being an easy task in the Caribbean, why not have a 'weddingmoon'? Hold your wedding on one island, together with your family and friends, and then spend your honeymoon elsewhere. From lively Barbados to the peaceful hideaway of St Lucia, there is something for every Mr & Mrs to be. See caribbean.co.uk.

New York
New York offers a stylish and first class wedding experience without costing the earth. "New York is a fabulous and exciting destination for those wanting a unique wedding experience. Leafy central park offers stunning settings, from rustic Ladies Pavilion to the beautiful Conservatory Gardens, which you can hire exclusively for your ceremony," says Lisa Burton.

Greece
Despite recent troubles, Greece is still a premier wedding destination. Lisa Burton comments, "For your dream wedding, The Bridal Consultant can offer you a wide range of venues. Say 'I do' on a private Greek island, a fairytale castle or on one of the many beautiful beach spots." For an idea on packages for Santorini or Zakynthos, head to thebridalconsultant.co.uk.

Thailand
Thailand is the destination for couples seeking an exotic, spiritual ceremony, at great value. Exchange your vows on petal-strewn, golden sand or next to a captivating waterfall, the 'Land of Smiles' will ensure that your wedding is as unique as you are, without breaking the bank. For more details, head to tourismthailand.org.

Mauritius
Surrounded by azure waters and powdery, white sands, Mauritius provides near newlyweds with a wedding setting that dreams are made of. With direct flights being more affordable, the 'Jewel of the Indian Ocean' is certainly worthy of its top ten placing. Go alternative and tie the knot underwater or opt for a beach BBQ party with musicians and Sega dancers.

Italy
Only a short flight away, Italy is still the ultimate wedding destination. Duncan Higgins, senior analyst at Caxton FX advises, "Recently the pound has become stronger against the euro. With worries about the fragility of the eurozone sticking around, your pounds are sure to stretch that much further making the idyllic wedding in Italy ever more possible."

Turkey
Whether your dream wedding is a romantic stroll along a quiet, sandy beach at sunset or a gathering of family and friends in a unique mountain village, Turkey can deliver and more. Bursting with history and culture, this sun kissed venue is great for couples on any budget. See goturkey.com to start your wedding plans.

The Bahamas
A beautiful cluster of 700 islands, the Bahamas are a perfect place to set your wedding scene. These spectacular isles brim with tropical charm and with turquoise waters, feather soft sand and palm trees as your backdrop; you'll be wed in sheer paradise. Choose to charter a yacht for your nuptials and the famous Bahamian dolphins may join your celebration!