Economic fortunes for neighbours Turkey and Greece poles apart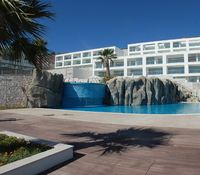 As next door neighbours they share a 260km-long border but the current fortunes of Turkey and Greece couldn't be further apart. Greece's national debt is bigger than its economy but, in contrast, experts have had to up growth forecasts for both Turkey's GDP and tourism industry based on better-than-expected recent performance. There are clearly benefits for being outside the EuroZone…
Daniel Dias for developer Signature International building Horizon Sky close to Bodrum comments, "Considering Turkey registered a 14.5% drop in GDP in the first quarter of 2009, one of the worst in the world, it's made a remarkable come-back thanks to increased consumer confidence, business activity and property development. 4.5% growth was predicted for the last quarter of 2009 but 6% was the actual outcome which means analysts have now upped GDP forecasts for 2010 to in excess of 5.4%. Contrast that with Britain's fragile 0.2% growth for the first quarter of 2010 and a 1% prediction for the year and it's clear just how robust Turkey's recovery has been."
The Turkish Government can be credited with creating an environment for growth with stable banking, low levels of private sector debt and intelligent reforms against a backdrop of attractive demographic conditions – that is to say a very young working population. But it's not just the economy that's putting in a stellar performance; Turkey's tourism industry is also thriving. Much of that can be attributed to a low cost of living outside the EuroZone and better value-for-money for sterling travellers.
Foreign visitors to Turkey rose strongly by 11% in the last quarter of 2009 in comparison with the same quarter in 2008. The national flag carrier, Turkish Airlines, reported the same figure of 11% for their increase in passenger numbers for 2009 year-on-year. For the whole year Turkey attracted just over 27 million foreign arrivals with Germany, the UK, France, the US, Italy and Russia being the top six source markets. On the back of these figures official forecasts have been upgraded for 2010 as Turkey continues to fare better than regional competitors Croatia and Greece.
Daniel finishes, "As a developer we're very happy to be operating in Turkey. Ourselves, and indeed our customers, appreciate the stability offered by a country in good shape. It's quite incredible to see that across the border in Greece they have the highest budget deficit in the EU, 13.6% of GDP, while Turkey's is around 5%. Standard & Poors has just bumped Turkey up the credit ratings yet dished out a 'junk status' to Greece. Hopefully the 110 billion euro rescue package will haul Greece back to an even keel. Meanwhile Turkey will undoubtedly continue its quick recovery from what was a shorter and less painful recession than predicted."
About Horizon Sky
Some 35 minutes from Bodrum, on the sundrenched slopes of the Bay of Güllük dipping into the Aegean Sea, Horizon Sky is an upscale community of apartments, penthouses and villas – all with private gardens or terraces. It's the first resort in the area to feature an American-style Country Clubhouse which flanks a private beach. This facility houses a rooftop restaurant, sports bar and café, fitness suite, Spa, heated indoor and two outdoor pools. Meanwhile mini golf, several tennis courts, a grocery store, 11 more swimming pools and various Mexican, water and Japanese relaxation gardens are scattered throughout the resort.
A jetty and private water-taxi are in operation to deliver residents and guests across the Bay to Güllük town, which is a swift ten-minute drive from the International Airport, whilst plans are going through the approval process for an 80-berth marina. This asset will further enhance the investment and rental potential of Horizon Sky. An on-site reception and concierge alongside a rental management office are also on hand to maximize occupancy throughout the year.
Prices at Horizon Sky start from £89,891 for an 87m² duplex two bedroom apartment. Customers can name their deposit, name their preferred term (from five to ten years) and Horizon Sky will adapt a plan to suit. Buyers can pay as little as 0% up front and delay as much as 45% for five years. Monthly payments can be increased or decreased as necessary or the entire amount can be paid off early. The developer is also offering ten-year finance plans at a rate of 4.9% interest, around 2% below a Turkish mortgage rate.
For more information, visit signatureinternational.co.uk.