American Apparel launches at Selfridges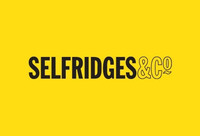 American Apparel, the clothing manufacturer based in downtown Los Angeles, has opened a 'shop-in-shop' inside Selfridges, one of London's most famous and respected department stores.

The 700 sq. ft store is located on Selfridges' ground floor, along with many of their top international brands. This is the first and only permanent American Apparel store of its kind, and will be designed to highlight the company's latest women's styles.
"We jumped at this opportunity for a unique position at such an important department store. The experience of shopping in this classic, yet contemporary space is one that reflects well upon our clothes and on the company's reputation as a retailer," said Jan Willem Hubner, an American Apparel operations manager for Europe.

In addition to its new, fashionable women's pieces, American Apparel's top-selling basic styles will be available at this store. The company's location was selected in an effort to appeal to long time customers stocking up on their favourite, dependable garments like socks, underwear and t-shirts while showcasing its new Spring and Summer lines to the upscale shoppers at Selfridges. The company has curated about 100 Made in USA styles for this one-of-a-kind store.

"With this special opening of our eighth location in London and our new store in Leeds, we're excited about our brand in the UK. We know we've connected with our customers very intimately and we feel that taking advantage of opportunities like this helps us serve them even better," said Marsha Brady, a creative director for American Apparel.