Fabio voted king of cool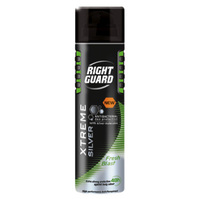 With the World Cup only a day away and the hopes of the nation resting precariously on the shoulders of the England squad, it seems that the UK's men have placed their faith firmly in the ice-cool Fabio Capello.

According to a survey commissioned by Right Guard Xtreme to ascertain the country's sweatiest celebrity, the England manager proved to be the coolest, calmest, least sweaty celeb in the land polling less than 1% in a survey of over 1000 British men*.

Other sporting legends also fared well with Jenson Button polling just over 1%, Rio Ferdinand at 2% and Andy Murray at 7%. It was the nation's performers however that polled the worst with Lee Evans topping the chart as the UK's sweatiest notary closely followed by Johnny Vegas and Chris Moyles.

The research also found that while nearly half of British men said they would tell a colleague that they smelt, with half of them saying they would tell them face-to-face. Amazingly 4% of the men surveyed would drop a quick text or email to point out a workmate's body odour.

Nearly two thirds said the main reason for holding back from telling a colleague is that they wouldn't want to embarrass that particular person, but it seems that some have a more personal motive with 14% being worried that they also smell.

For those that feel they have an odour issue, over a quarter admit to spraying themselves regularly throughout the day with deodorant, while 14% say they go as far as going to the bathroom to dry themselves off at work.

Finally, the reason why men take the issue so seriously is down to the fact that three quarters of the men polled believe that body odour is the number one turn-off for women.

* The research for Right Guard Xtreme was carried out online by Opinion Matters between 26.05.2010 and 01.06.2010 amongst a panel resulting in 1005 male respondents.