As good times roll now only 38% of Turkish public want to join EU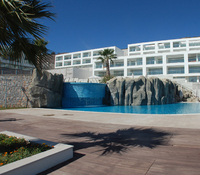 Whilst the Turkish Government determinedly continues in its quest for EU accession, the public are rapidly going off the idea. 73% fancied membership in 2004 but a September 2010 poll drops that figure to a meager 38%. It seems it was never about being European, it was about the economic benefits, and now Turkey has the world's third fastest growing economy for Q2 2010 (10.3% - beaten only by Singapore and Taiwan) those benefits are shrinking.
Daniel Dias for developer Signature International building Horizon Sky close to Bodrum comments, "There are winners and losers in an economic crisis and Turkey's emerged as a clear winner. Brits have turned their back on the Eurozone and are choosing value-for-money Turkey, which operates in Turkish lira, for their holidays and overseas property buying. The two industries, tourism and real estate, are close cousins and their fortunes interlink. As a developer we're handling several clients who've holidayed here for the first time then fallen for Turkey's charms and want to have a permanent base here. The result is increasing prosperity for the country and a flourishing development for us."
Indeed Turkey is gobbling up all the plaudits in 2010. On the tourism side, Condé Nast Traveller's Readers' Travel Awards has ranked Turkey as favourite holiday destination for 2010. Readers gave the nation top marks for range of accommodation and, increasingly important nowadays, value for money. Spain only managed a sixth place with France in tenth. Meanwhile Skyscanner listed Turkey in its top five most searched for holiday destinations for 2010. The flight comparison site referred to the beneficial pound-lira exchange rate which helped holidaymakers' money stretch that much further.
Turning to property, latest data demonstrates a dramatic rise in the number of British property owners over the past few years. Overall the number of foreign property buyers has risen from 73,000 in 2008 to 104,000 today with the Brits making up the largest segment at 32,000. Again, more traditional markets such as France and Spain are missing out due to their higher cost of living and the poor pound-euro exchange rate.
About Horizon Sky
Some 35 minutes from Bodrum, on the sundrenched slopes of the Bay of Güllük dipping into the Aegean Sea, Horizon Sky is an upscale community of apartments, penthouses and villas – all with private gardens or terraces. It's the first resort in the area to feature an American-style Country Clubhouse which flanks a private beach. This facility houses a rooftop restaurant, sports bar and café, fitness suite, Spa, heated indoor and two outdoor pools. Meanwhile mini golf, several tennis courts, a grocery store, 11 more swimming pools and various Mexican, water and Japanese relaxation gardens are scattered throughout the resort.
A jetty and private water-taxi are in operation to deliver residents and guests across the Bay to Güllük town, which is a swift ten-minute drive from the International Airport, whilst plans are going through the approval process for an 80-berth marina. This asset will further enhance the investment and rental potential of Horizon Sky. An on-site reception and concierge alongside a rental management office are also on hand to maximize occupancy throughout the year.
Prices at Horizon Sky start from €98,000 euros (approx. £81,826GBP) for an 87m² duplex two bedroom apartment. Customers can name a deposit from 20%, name their preferred term (from five to ten years) and Horizon Sky will adapt a plan to suit. Monthly payments can be increased or decreased as necessary, as much as 45% can be delayed for five years or the entire amount can be paid off early. The developer is also offering ten-year finance plans at a rate of 4.9% interest, around 2% below a Turkish mortgage rate.
Horizon Sky – Winner in 'Best Development Turkey' category in the 2010 International Property Awards held in association with Bloomberg Television.

For more information, visit signatureinternational.co.uk.