Can Miller Homes fix it for you?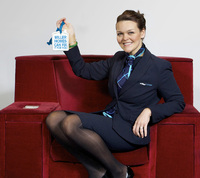 Miller Homes is pledging to try and "fix it" for buyers struggling to move as it embarks on a nationwide initiative to bring buyers and their dream homes together in 2011.
Operating under the banner theme "Miller Homes Can Fix It For You" - deliberately reminiscent of Sir Jimmy Saville's 80s TV juggernaut – the developer is offering a whole range of incentives from Deposit Match to shared equity and, on certain plots, will allow you to swap your old home for a brand new Miller home, leaving you to enjoy your move.
And to help buyers in a fix after the cost of Christmas – Miller Homes will throw in £500 of M&S vouchers and £500 towards utility bills to sweeten the deal. Buyers will have to act fast however, as these offers are exclusive to all reservations taken by the 20th February.
Sue Warwick, National Sales and Marketing Director of Miller Homes said; "Whatever the buyer's obstacle, we have a team of experts on hand to offer a solution and make that dream move achievable. Despite recent news reports, 2010 saw stability in the property market and we want to show that 2011 should be a year to be positive."
Miller Homes is also encouraging customers to take advantage of a core range of incentives put in place to get people moving, including shared equity schemes, a unique home exchange package, deposit match and recommend a friend.
For people with a home to sell, the developer has recently rolled out its exclusive new home exchange product, MiSwap. This unique scheme is only available through Miller Homes and allows buyers to swap their current home for one of Miller's selected plots*, whether they are looking to upsize, downsize or swap like for like.
The scheme marks a radical departure from traditional part exchange exchanges which usually require a home owner to purchase a property worth at least 30% more than their existing home to qualify.
For buyers looking to get onto the property ladder, Miller Homes has shared equity available either in the form of the Government backed scheme (Homebuy Direct) or its own package – MiWay.
Both schemes enable buyers to pay for part of their home now (up to 75% with MiWay and up to 70% with Homebuy Direct) with the rest coming in the form of a low interest loan from Miller Homes, or in the case of Homebuy Direct, Miller Homes and the Government.
Sue added: "We have moved thousands of buyers over the last couple of years. It's a fantastic opportunity for those that qualify, but potential buyers shouldn't just take our word for it. Anyone interested can log on to our website to see what our customers have to say – millerhomes.co.uk/testimonials."
A Recommend a Friend initiative is also available to those who know someone looking to move house. The scheme allows people the chance to earn £1,000 if they recommend one of their friends to buy a home with Miller.
Finally, for anyone currently saving for a deposit, Miller Homes is also offering Deposit Match. Whatever buyers save towards their deposit Miller Homes will match, up to a maximum value of 5% of the total purchase price.
For more information on the developments in Derbyshire, including Royal Gate in Derby, and the Miller Homes "Fix It" initiative, visit millerhomes.co.uk.
*Terms & conditions apply