Istanbul ranked number 1 for property acquisitions & development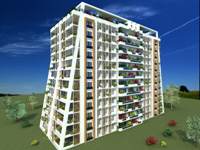 Investors looking to purchasing property in Europe this year could be well advised to choose Istanbul, the number 1 city for new property acquisitions and developments according to the latest Emerging Trends in Real Estate Report Europe from PwC and the Urban Land Institute.
For the second year running, Istanbul, Turkey's largest city and home to one fifth of the ever expanding population, has topped the charts being ranked the number 1 city for development prospects according to the experts at PwC last year and more recently the best place to buy property in Europe according to a survey of some 600 real estate professionals.
Alexander Tomlinson, Istanbul property investment expert and Director of agency Gem Invest, comments, "Istanbul remains one of the few locations in Europe, if not the world, with real property investment potential. The population of the city continues to grow year on year yet despite increased levels of construction there still remains a serious shortage of quality accommodation, some 250,000 units per annum."
With a population of nearly 18 million people and a burgeoning middle class, demand for new build highly quality Western style housing continues to grow. The European side of the city remains the most sought after with suburbs such as Bahcesehir, just 20km to the west of the financial centre, becoming increasingly popular.
Tomlinson explains, "Land prices in Istanbul's dense CBD have risen so much so in recent years that developers are looking to the suburbs, especially those on the desirable European side, to construct affordable housing stock. Equally, many Istanbulites especially those with families, are attracted to areas such as Bahcesehir as they offer green spaces as well as shopping malls, leisure activities and schools all within easy reach of the city centre."
And it is apartments in areas such as Bahcesehir that are the most attractive from an international investment perspective. The ideal buy-to-let opportunity, studio, 1 or 2 bedroom apartments in modern new developments such as Belgravia Residence are affordable from £29,000 with investors able to enjoy both the strong capital growth expected as well as a 7% rental guarantee for 2 years. In addition 70% finance is available and as all purchases are in Sterling, there are no currency fluctuations to consider.
Just released to the market the modern luxury Belgravia Residence apartments are already receiving significant investor interest so to find out more, visit geminvest.net.