W Retreat & Spa Maldives welcomes DJ Albi & DJ Anna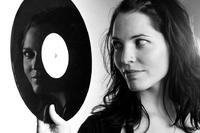 W Maldives announces DJ Albi and DJ Anna to take to the decks as Resident DJ's over the upcoming year end festive season. W Maldives, complete with its own underground night club – 15BELOW – has stayed true to its passion for music over the years welcoming DJ's from around the world.
Both DJ Albi and DJ Anna hail from Eastern Europe – (in residence from 15 November 2011);
DJ Albi was born in Slovakia and started his DJ career in 2007 in the clubs around the city of Bratislava. Whilst he prefers a progressive house – deep house style of music, DJ Albi is looking forward to setting the scene musically around the Retreat and playing to the Retreat guests at the various W Happenings events.
DJ Anna, also from Slovakia, has been interested in music since she was just six years old when she started playing the piano. Anna said, "I am looking forward to playing in the Maldives, because this place is one of the most beautiful in the whole world and the destination itself will be my greater motivation and inspiration for producing my music".
W Happenings (W Hotels provided insider access to its events offered to hotel guests) are held regularly around the Retreat. Retreat + Surrender allows guests to this jetsetters island paradise to lounge under a star-lit sky, enjoy cocktails and shishas and chill to the beats of the DJ who plays next to a burning bonfire. Whilst Havana Nights, a Brazilian spin on a sunset beach party allows guest to celebrate the move from infinite days to infinite nights as the Retreat takes on a new personality at night, complete with stylish Mojitos, Cuban cigars and a sexy sunset.
W Hotels Worldwide passion of music is continued at W Retreat & Spa Maldives and globally through its Global Music Director, Michaelangleo L'Acqua (whotels.com/music) who curated the brands seventh edition of the ultra-popular CD, Symmetry. Earlier this year, W Hotels also released its iPhone APP at whotels.com/mobile.