Florida tops charts for residential real estate sales to foreigners in the US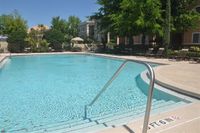 According to the National Association of Realtors (NAR) Florida is the epicentre for international real estate transactions in the United States and accounted for almost one third of the nation's foreign investment in 2011. Depressed house prices, a glut of 'foreclosures' and a weak dollar are the driving forces for this phenomenon and experts believe the trend will strengthen even further in 2012.
Adam Cornwell, who heads up Florida-based Feltrim International's UK office, explains, "The US property market now offers real value to foreigners, especially in those states hardest hit by the financial crisis. Investors looking to cash in on bank- or fund-owned homes have contributed to a 13% increase in residential sales in Florida year-on-year to October 2011 and also make up a significant proportion of our enquiries at Feltrim International. We do however advise caution, dissuade against certain ghetto states with dubious schemes, and instead recommend a long-term outlook with professional tenants providing strong rental incomes. With net yields up to 8.91% per annum, Milan Condominiums in Orlando fits the bill perfectly."
Milan Condominiums is set in the town of Apopka, 40 minutes drive from both Orlando International Airport and Walt Disney World - the most visited recreational resort on the planet. A former victim of the economic crisis, the project is now being marketed to investors as a safe and profitable proposition.
Adam explains, "Construction was completed back in 2007, just before the economic crash, and having only made a handful of sales the developer went bankrupt. Remaining apartments were foreclosed by the bank but subsequently snapped up by a fund that has since finished them to an even higher standard. Apartments are now for sale to investors at a massive 60% below the 2007 prices with tenants and a management company already in place. Current net yields are up to 8.91% per annum, more than you'll get in any bank account. The risk is low as many former Florida homeowners have simply walked away from their negative equity situations and are now renting until their credit record is wiped clean in three years time when they will buy again. This, and population growth, gives us a huge pool of tenants."
In fact Florida has a housing shortage. Latest unemployment figures show an upturn in job prospects and, with historically low mortgage rates, many people are looking to purchase. However, with properties discounted 50 to 70% from 2007 prices, new construction projects are unviable and the existing stock is being absorbed rapidly. Meanwhile, since 2005, the population of Florida has been growing consistently by 300,000 to 400,000 each year – that's 1,000 new residents a day. It's easy to see where the rental demand comes from. And, with high demand comes high rental prices – they have either stayed the same or increased so property investors can buy at half price but rent at full price.
A gated community, Milan Condominiums comprises one, two and three bedroom apartments with fully fitted kitchens, high speed internet, walk-in wardrobes and private patios or rooftop solariums. The community benefits from a resident clubhouse, fitness centre, children's crèche / playroom, a large outdoor swimming pool and Jacuzzi set in landscaped gardens and on-site property management.
Prices start from just $69,100 USD (approx £44,334 GBP) for a one bedroom apartment, 60% off peak 2007 prices. Apartments are 98% let with professional tenants in place and the property management team is so confident of future success that they will guarantee the rental income for the first two years of ownership. This takes the only risk out of the investment as property prices are unlikely to fall any lower due to demand through population growth and Florida's emergence from economic crisis. Property management costs are also covered for the first two years including cleaning, repainting and minor repairs between tenants. A hassle- and risk-free proposition.
For further information, or to arrange an inspection trip to Milan Condominiums including a tour of the local area and other investment properties in the Feltrim International portfolio, visit feltriminternational.com.