Hassle free exercise with JayBird Freedom headphones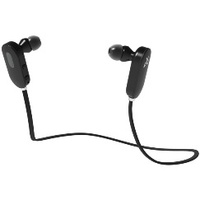 As January gym memberships soar and New Year's resolutions are put into action there is no better accessory for exercise than the JayBird Freedom headphones. Using Bluetooth technology the Freedom headphones are completely wireless giving the active user unrestricted movement while still providing crystal clear sound.
JayBird Freedom headphones have a lifetime guarantee against sweat enabling them to function faultlessly no matter how much sweat is produced. Sweat profusion will not affect the Freedom headphone's fit as the proprietary ear tips hold them in place while the cushions provide a water-resistant seal.
JayBird Freedom headphones are synonymous with sport but their remarkable overall sound comprised of warm bass, balanced and crisp highs with complimentary and neat mids impress audio enthusiasts as well as sportspeople. These credentials and Silver-Level sponsorship of USA Triathlon have made JayBird the official training headphones of US triathletes.
JayBird Freedom headphones retail for £99.