Theme Parks undergo expansion as Orlando beats New York on visitors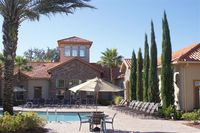 Proof that American recovery is in sight, Universal Studios and Walt Disney World Resort are pouring millions of dollars into expansion programmes. Both based in Orlando, the first city in the United States to ever hit the 50 million plus visitors mark, the Theme Parks are taking advantage of mighty marketing and research prowess alongside reduced 'recession' construction costs to set the scene for future success.
Adam Cornwell, who heads up Florida-based Feltrim International's UK office, explains, "Aside from the obvious backlog of foreclosures which is gradually being burnt off, the property market has stabilised and Florida's fortunes are on the up. There are cash buyers out there, of all nationalities from Brits to Brazilians, and the State experienced a double-digit percentage rate increase in sales for 2011 over 2010. Much of this is fuelled by Florida's unrivalled status as a tourist hotspot and the allure of steady rental income in a sunshine State."
In 2010 the city of Orlando attracted an incredible 51.5 million visitors whilst New York had to settle for 48.7 million and number two spot. Although New York went on to break the 50 million barrier in 2011 with 50.2 million tourists, Orlando is expected to reveal that it once more surpassed 51 million when 2011 figures become available. The Magic Kingdom, just one of Walt Disney World's four iconic Theme Parks, attracted almost 17 million tourists in 2010 making it the world's most-visited entertainment resort. These tourist attractions are not resting on their laurels but are instead using the economic downturn as an opportunity to revamp and expand their offer.
For Walt Disney World the biggest news of 2011 was the official green light for an Avatar-themed land at Animal Kingdom. With construction scheduled to begin in 2013, Film Director James Cameron is already chomping at the bit saying, "with two new Avatar films currently in development, we'll have even more locations, characters and stories to explore. Our goal is to go beyond current boundaries of technical innovation and experiential storytelling, and give parkgoers the chance to see, hear, and touch the world of Avatar with an unprecedented sense of reality."
Long-term project Avatar aside, more imminent improvements for Walt Disney World include the expansion of Fantasyland to include the Beast's castle, a Seven Dwarfs' mine train rollercoaster and the Journey of the Little Mermaid attraction, all of which are expected open to the public in late 2013 early 2014. Meanwhile in 2012 the Art of Animation Resort hotel will open, inspired by classics such as Finding Nemo, The Lion King and Cars, as will an expanded Dumbo attraction. A Disney spokesperson said, "Fantasyland, with its storybook setting, always will be the place where even the youngest of guests can experience many of our most popular attractions with their entire family."
At Universal Studios it's out with the old and in with the new. Their classic Jaws attraction, a park favourite for more than 20 years, officially closed on 2 January this year to make way for an exciting new experience - hotly tipped to be Harry Potter inspired. With the Wizarding World already in place at Islands of Adventure, rumours abound that a Hogwarts Express train will link to Universal Studios and a whole host of new Harry Potter attractions. A Transformers ride is also in the rumour mill frame. Other changes at Universal Studios include a new Despicable Me attraction and an update to The Amazing Adventures of Spiderman – both with crisp HD technology and pencilled in for a summer 2012 reveal.
Coincidentally President Obama headed to Walt Disney World on Thursday this week, 19 January, to galvanise a national strategy to make the United States the world's number one tourist destination. Standing in front of Cinderella's Castle he said, "We've got the best product to sell. I mean look at where we are" and argued that Disney represents "the quintessentially American spirit." International tourists spent an estimated 140 billion US dollars in the States last year but its global share has plunged from 17% to 11%. Post 9/11 security procedures are to blame with Brazilian tourists for example having to wait months for tourist visas. Obama wants to simplify the process and add more consuls in countries such as China and Brazil to tap into these lucrative source markets.
Feltrim International has two bedroom condo apartments for sale in the Mediterranean-style villa resort of Tuscana priced from just $99,900 USD (approx £64,500 GBP). This more than 70% below their peak price of $360,000 USD in 2008. At the heart of Orlando's attractions, properties at Tuscana are fully furnished and equipped alongside a wealth of amenities such as a large swimming pool complex, hot tub, 30-seat cinema, fitness centre, bar, restaurant and free wifi. Rentals can be managed by on-site staff.
The Feltrim International Head Office in Orlando hosts inspection trips including a tour of Tuscana Resort, the local area and other investment properties in its portfolio. Guests stay at Tuscana Resort at discounted rates.

For further information, visit feltriminternational.com.