Trips to Timor-Leste for independence celebrations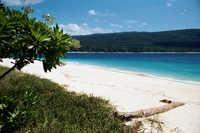 With Timor-Leste preparing to celebrate 10 years since it restored independence in May 2002, small group adventure travel specialist Intrepid Travel has announced that it will be running a 15-day tour in the country to coincide with the celebrations.
A Portuguese colony for more than 400 years, Timor-Leste declared its independence in 1975 but was invaded and occupied by Indonesia later that year, and did not regain its independence until 20 May 2002.
UN peacekeepers who have been present in the country since 1999 are preparing to withdraw from Timor-Leste this year. The country will also hold the first round of its forthcoming presidential elections in March, and it is not yet confirmed if current president Jose Ramos-Horta will stand.
Intrepid Travel has scheduled five small group tours of Timor-Leste in 2012, with the first starting in the capital Dili on 20 May 2012, to coincide with the independence celebrations and parades. The itinerary also includes hiking up Timor-Leste's highest mountain, travelling by fishing boat across the Wetar Strait, discovering war hideouts and exploring secluded beaches.
"Travellers who visit Timor-Leste will find a fascinating country that remains relatively untouched by tourism," said Geoff Manchester, Co-founder of Intrepid Travel. "We're delighted to be taking travellers there to coincide with the 10 year anniversary of independence, which is sure to be a huge celebration in a year when Timor-Leste is under the glare of the world's media spotlight."
Prices start from £1,485 and trips can be booked at intrepidtravel.com.