Canada wipes Federal Skilled Worker Program backlog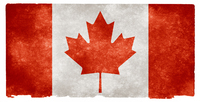 Around 280,000 applicants to Canada's Federal Skilled Worker Program are to have their fees refunded as part of a bid to create a fast and flexible immigration system. The March Budget 2012 set aside 130 million Canadian dollars to cover the cost of refunds and clear the astonishing backlog of unprocessed applications.
Jason Diggs, Sales Director for Anglo Pacific, explains, "The applicants affected are those who applied prior to 27 February 2008 and are thought to number around 280,000. They will be encouraged to re-apply under new programs that focus on work skills – a similar path to the Australians who will replace their points system with SkillSelect from 1 July 2012. The 20,000 applicants who have already passed the selection criteria stage will continue to have their applications processed. Of course this is a major blow to the 280,000 people who have been held in limbo for four or five years or more as a refund will set them back to square one, however the replacement skills-based system promises to be quicker and more efficient."
The phased-out Federal Skilled Worker Program is set to be substituted for a Federal Job Bank where skilled migrant applications will go into an online selection pool. Employers and provincial governments will then be able to dip into the pool and pick the best-fit employees to fast-track through the application process to get them working within months rather than years. This will give Canada the ability to focus on the skills and talents that the country needs today. Legislation will be needed to establish the new Federal Job Bank system and could take up to two years to implement.
Canada has a growing demand for skilled workers, particularly in Western Canada's booming resources sector. Canadian Business this month revealed the 50 best-paying highest-demand career choices today. They surveyed hundreds of occupations tracked by Statistics Canada and placed Petroleum Engineer as the number one job to seek, or indeed keep. This is both the fastest-growing occupation in Canada, with employment increasing by 85% between 2006 and 2011, and the second-highest in pay. Oil is Canada's largest driver of employment and economic activity and the Canadian Business list also ranks other oil-related jobs highly such as chemical and civil engineers and environmental and occupational safety inspectors. Construction is another sector crying out for skilled workers.
For removals enquiries to Canada, or indeed any of our other key markets such as Australia, New Zealand and South Africa, visit anglopacific.co.uk.