Your definitive guide to the Toronto condo market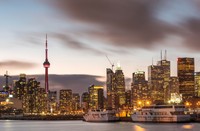 Toronto is one of the most sought-after residential cities globally owing to its diverse and multicultural environment that accommodates people from all over the world. Living in Toronto offers multiple opportunities to grow professionally and academically since it is one of the top destinations for both employment and education.
With a growing population, the Toronto real estate market is currently experiencing a boom. This has made it an attractive and lucrative investment opportunity for locals and foreigners alike. With average housing prices on the rise, now is a great time to get into the real estate business.
In this regard, many people often turn to investing in the condominium market since it is the most affordable long-run investment option for both first-time and seasoned investors. Whether they are move-in-ready or pre construction condos, Toronto is fast becoming a hotspot in the global condo market.
In this article, we have compiled a definitive guide to help you decide on the ideal course of action for investing in the Toronto condo market.
Renting A Condo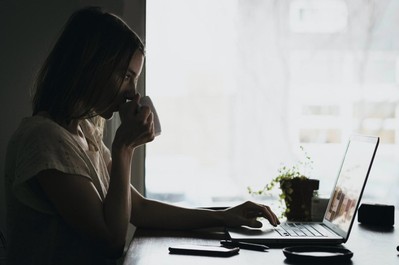 The age-old question in the real estate world is whether to buy or rent a property. This depends on a number of factors that include your financial standing, market volatility, and the type of real estate investment you are getting into.
Renting is a cheaper option if you don't have large sums of liquid capital lying around. Overall, your monthly expenses can be easily managed if you plan on renting a condo. You are also not responsible for the maintenance and upkeep of your condo, which makes it appealing if you are financially constrained. Also, you will not be expected to pay property taxes, condo fees, insurance and other costs that come with buying a property.
While renting, you are not tied to the piece of property, which gives you the flexibility to move around and explore other neighborhoods that may offer better condo options. This is especially exciting since many up-and-coming locations are being developed in the Toronto area, accelerating the number of condo listings throughout the city.
Buying A Condo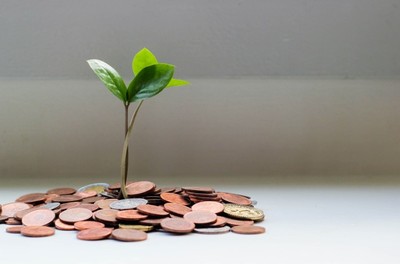 Deciding to buy a condo is not only dependent on your equity and preferences but also on the location of the area you are considering. In this regard, comparing the economics of renting versus buying is integral in order to make a decision that is based on a thorough cost-benefit analysis.
For example, renting a condo in Downtown Toronto is more beneficial than buying if you take into account mortgage, property taxes, and other fees such as maintenance costs. Similarly, buying a condo is a much more financially viable option in the east and west Toronto area.
Buying offers many benefits in the form of homeownership and living security. It is also advantageous since property appreciation in the long-run may yield a handsome profit if you decide to sell in the future.
It also ensures that your monthly mortgage is not benefiting the landlord but actually being directed towards owning your very own real estate property to build your equity. Added to that, it gives you the liberty to renovate and decorate as per your choice after running it by the Condo Owners Association (COA).
Sometimes it may be cheaper to buy than to rent depending on how much downpayment is required, especially since Toronto condos are pretty affordable. For example, if you wish to buy a condo but are having cash flow issues or have poor credit, you can look into a rent-to-own condo after checking eligibility requirements and other relevant details.
What Else To Consider?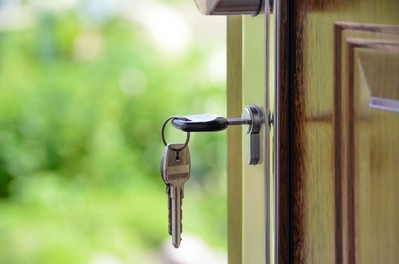 After you have settled on either renting or buying, the next step is to start your search for a condo that suits your needs.
Whether you plan to rent or buy, we have three words for you: location, location, location! With 140 neighborhoods in Toronto, you need to assess the profiles of each locality in terms of its proximity to work, safety and crime rates, accessibility to medical services, and other amenities depending on your personal needs and preferences. Some popular neighborhoods offering stunning condo options include Yonge and Eglinton, King West, Liberty Village, High Park North, Yorkville, Yonge-St. Clair, and Queens Quay.
Next up, it is integral that you hire a real estate agent since they will know all the ins and outs of the Toronto real estate market and can offer you sound and professional advice prior to renting or buying. This is also pretty important since Toronto has a super-competitive real estate market, which means you need all the help you can get. It will also make it easier to narrow down options depending on your location preferences and budget.
Additionally, ensure that all your documents are sorted and ready so that you can let the landlord or realtor know you're a serious buyer. These usually include financial documentation, proof of identity, and a letter of employment.
Lastly, when going to listings, be inquisitive and ask whatever comes to mind. After all, you are directing large sums of your hard-earned money and deserve to know all the details. You should always keep in mind details such as whether your present furniture would fit the place or any renovations that may be needed in case you choose to rent or buy an old condo.
Parting Thoughts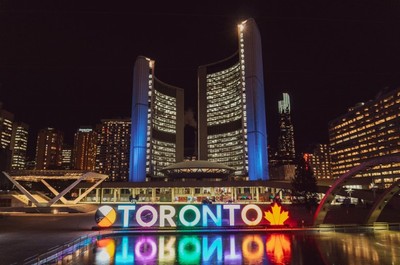 Toronto is a great place to start your real estate investing journey, with the condo inventory burgeoning by the day. Whether you are a single working professional or have a family, you can rest assured that this is a solid investment for your future. Prior to engaging in the real estate market for a condo, make sure you set realistic expectations and account for your financial status to ascertain how much you are willing to spend. This will make the entire process easier and smoother.
Whether you choose to rent or buy, you will surely love the city and all that it has to offer. We wish you the best in your search and recommend that you refer to this guide if you encounter any confusion in the process of renting or buying a condo in Toronto.