What every homebuyer needs to know about real estate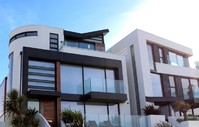 Real estate represents more than just where a person lives. In our capitalist society, owning real estate allows landlords and even homeowners with an extra unit or two to make passive income by renting out their property to neighbours looking to live somewhere.
Owning property can be a sure way to make money in a world where the price of housing keeps skyrocketing. However, there are some common thoughts about real estate that every homebuyer should know the truth about before entering the market.
It's Not Transparent
Traditionally, the real estate industry has lacked transparency and innovation. Historically, finding someone you knew was competent and trustworthy was a struggle because it wasn't easy to find out what work real estate agents did to earn their commission.
Now, recent innovation has changed the game. Industry leader Regan McGee disrupted the game by making a proptech platform Nobul that's fully transparent in posting verified user reviews. You'll know about their level of experience, how many deals they've closed, and their rates.
People think buying and selling real estate is complicated, but that's a way for agents to justify their fees. Take advantage of his disruptive tech platform and find the right real estate agent in less time.
Many major cities have tens of thousands of real estate agents in them. Find the ideal one for you sooner by using a smart proptech platform. You'll save time and get better results with less stress.
Renting is Throwing Your Money Away
Conventional wisdom has it that renting a home as opposed to buying is akin to throwing your money away. The thinking is, it's better to invest the money into something you'll own afterwards, rather than spend it on something that isn't yours.
Well, it depends on your finances, the local real estate market, and other factors. If you tally up all the opportunity costs, immobility, and various headaches of homeownership, it could make more sense for some people not to buy into the market and keep renting.
Being a Landlord is Easy
Many landlords describe their duties as amounting to having a second job. They need to be responsive to their tenant's needs and comply with the law.
If a pipe breaks during an evening, weekend, or vacation, it's the landlord's problem. They can put it off, of course, but they'll only have a bigger problem on their hands. If you're looking to buy a home for yourself and your family, and you have the finances to support a mortgage in a market that keeps skyrocketing, do it.]]
But don't think you can just buy properties and sit back and collect cash every month. Being a landlord is not easy. It involves work, time, and effort.
Home is where the heart is, but first, you need to buy a home and navigate your local market. Everybody's budget, preferences, and needs are different, and you'll need to decide what is best for you. But if you keep the above tips in mind, you'll make decisions from a place of knowledge.