Taylor Wimpey España achieves 100% customer satisfaction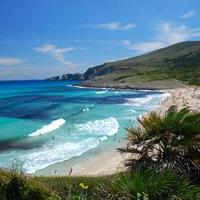 Spain has always been a popular destination for Brits looking to move abroad or to own a second home. Spain's lure of sunshine, stunning coastal scenery and lively cities has been attracting interest for years and it seems that the trend isn't about to change any time soon.

The latest HiFX Property Hotspots Report has highlighted that the demand for homes abroad remains high, with Spain voted the second most popular destination (second only to France) and recent figures from the Spanish Ministry of Development add further weight to the suvey's findings, with house sales in Spain rising 3.6% in 2012 over the previous year.

Yet for some, despite technology and globalisation making the world a smaller place, buying abroad remains a daunting prospect. Not speaking the language and being nervous about hidden pitfalls make many UK buyers uncertain about whether or not they should pursue their dream. That's where Taylor Wimpey España comes in.

Taylor Wimpey España, the Spanish arm of prestigious house builder Taylor Wimpey, is proud to have been operating in Spain since 1958. It began with an ethos of providing high quality homes and delivery first-rate customer service. This approach remains at the core of the company today – its 2012 annual report has just confirmed that 100% of Taylor Wimpey España's customers in Spain would recommend the house builder to friends and family. The figure was the same in 2011, highlighting the company's commitment to ensuring full customer satisfaction.

Mark Pritchard, Sales and Marketing Director of Taylor Wimpey España, comments, "We are delighted that our customers have yet again given us such a glowing recommendation. We work hard to ensure that the experience of buying in Spain with Taylor Wimpey España is clear and straightforward, so it's great to receive such positive affirmation that we are doing things right."

Mr Pritchard was also positive about the company's great start to 2013. Sales in Mallorca were up 100% in February 2013 compared with February 2012, while buyers in the Costa del Sol for the same period had increased by an impressive 183%.

Cathel Bethune from Inverness was one buyer who chose Taylor Wimpey España to help him find his perfect home in the Costa del Sol. He purchased a two bedroom apartment in La Floresta de la Mairena, set near the village of Elviria and its beach. La Floresta is set the beautiful surroundings of a UNESCO-declared natural biosphere reserve, with stunning views over the oak and pine forest and towards the sea. The apartments are typically Mediterranean, with large terraces, two communal swimming pools and landscaped gardens, all available from just €166,000.
Mr Bethune said of his experience, "This was so much easier than buying in the UK. The whole process was handled by professionals and I would have no hesitation in recommending this company."

Taylor Wimpey España's Mallorca development, El Puerto, is equally popular with British buyers: 50% of the company's 2012 Mallorca sales were to British purchasers. The El Puerto property is located in Cala d'Or on the island's south-eastern coast, close to the glamorous Marina de Cala D'Or. The high standard of design is clear, with the spaciously appointed apartments offering private gardens or sun terraces, along with three communal swimming pools surrounded by generous landscaped gardens. Prices start from as little as €149,500.
For more information on buying property in the Costa del Sol and Mallorca, visit taylorwimpeyspain.com.