Costa 'booming' Blanca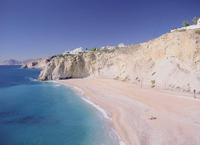 Time and time again, the Costa Blanca proves to be a top destination for those visiting Spain with its mountainous interior, miles of golden sandy beaches and subtropical climate it's no wonder it remains a top region for those wishing to purchase a holiday home in the sun.

If the figures from Spanish Airports and Air Navigation (AENA) are anything to go by, Alicante could be a safe bet for those with their eye on the Spanish property market. In June, the regional airport recorded an 11% increase in passenger numbers with just shy of 1 million passengers traveling through El Altet airport, up from 826,248 in May 2013.

Looking back across 2013 to date, airport passenger numbers exceeded 4,250,000 in H1 representing a growth of 6.9% on the same period last year. And Spain as a whole is also enjoying higher visitor numbers with the entire airport network recording around 17 million passengers throughout the month of May alone – a rise of 1.9% year-on-year.
Marc Pritchard, Sales and Marketing Manager for Taylor Wimpey Espana comments, "With tourism numbers rising and property prices low, there is no surprise that overseas buyers are continuing to flock to Spain. The Costa Blanca in particular is experiencing a revival through foreign purchases of property with numerous nationalities choosing this fantastic region to have a permanent residence in the Spanish sunshine."

Indeed as far as passenger numbers by nationality are concerned, AENA has reported that the UK led the way with 474,145 passengers flocking through Alicante's airport, however countries which saw the largest growth during the month of June were Denmark with 90%, Russia with a 43% increase and Norway and Sweden which saw passenger numbers grow by a marked 40%.

Pritchard continues, "Here at Taylor Wimpey Espana, in line with growing passenger numbers, we have experienced a huge increase of second home buyers from Scandinavia and Russia. The increase in sales just proves that demand for Spanish real estate shows little sign of abating anytime soon, with non-residents of the country dramatically increasing their market share month by month."

For those thinking about making a Spanish property purchase this summer on the booming Costa Blanca, why not take a look at what Taylor Wimpey Espana has to offer.

Lagunas del Sol, a key ready residential complex set in a beautiful rural area and located close to the heart of Ciudad Quesada, is made up of townhouses designed in a natural setting and very close to the beautiful beaches that this area is famous for.

The properties have been built on two floors with 3 bedrooms, a garden, private parking and outstanding views towards the swimming pools and gardens available now from €140,880.
The Calpesol residential complex in Calpe perfectly matches buyer's needs. Comprised of stunning houses with gardens, this development affords communal swimming pools and three bedroom and two bathroom properties with roofed sun terraces and private parking from just €160,000.

Another beautiful bolt hole in the sun that could be yours is a private 3 bedroom townhouse in the relaxing residential complex of Las Brisas de Alenda, located in the peaceful area adjacent to the Alenda Golf Course while the wonderful beaches of the Costa Blanca are just a 15 minute drive away. The Brisas de Alenda Golf complex has generous private gardens, a communal swimming pool and a club house as well as a gym, bar and restaurant costing from just €159,999

For more information about investing in a beautiful Spanish property, visit taylorwimpeyspain.com.