A dream Italian holiday on a budget? Surely not!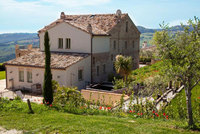 Italy has never been viewed as a cheap holiday destination. Yet with its awe-inspiring scenery, Blue Flag beaches, fabulous cuisine and ancient architecture, it remains a top tourist destination, attracting more than 45 million visitors per year. It is the fifth most visited country in the world and also the fifth highest tourist earner, according to the World Tourism Organization's (WTO) 2012 Tourism Highlights report.

Despite its leading position, the latest Virtuoso Travel Dreams survey has revealed that still more people want to visit Italy than currently do. The country came second in the list of worldwide dream destinations, beaten only by Australia. This year's survey also included some newly categorised data, with five distinct types of travel personalities providing information on their preferred holiday options. Italy came top in three categories, second in one and third in another, cementing its position as a top holiday destination with a wide range of individuals.

So with holiday budgets seeming ever more squeezed, is it possible to visit Italy without breaking the bank? For smart travellers, the answer is a definite yes. By opting for 'newly discovered' regions such as Le Marche, which borders Tuscany to the north-west and the Adriatic Sea to the east, holidaymakers can enjoy authentic Italy at its best, while avoiding the hefty price tag of more traditionally visited areas.

Le Marche is a region of incredible natural beauty. The rolling, hilly land has over 170 km of coastline and includes the Sibillini Mountain national park, as well as featuring numerous attractions such as the remarkable Frasassi Caves. The cuisine is wonderful, aided by the 16 varieties of truffle found in Le Marche. For those on a budget who don't plan to sample the tartufi bianchi (which can cost well in excess of £1,500 per kilo), local truffle oils, butters and pastes abound.

Accommodation in Le Marche doesn't have to cost the earth either, if you know where to look. Family-run company Appassionata offers fractional ownership of its five bedroom/five bathroom luxury home Casa Leopardi for just £185,000. Appassionata's founder Dawn Cavanagh-Hobbs explains,

"So many people dream of owning a holiday home in Italy but assume they simply can't afford it. If they do save up enough, they spend the first week of every holiday cleaning the house, undertaking minor repairs and tackling the overgrown garden.

"At Appassionata we wanted to enable people to live the Italian highlife for just a fraction of the cost. Our owners are able to enjoy their own luxury holiday home for five weeks of every year, including its private swimming pool and the estate's all-weather tennis court and basketball court. They even get to share in the produce from our vineyards, olive groves, lavender plantation and truffle orchard!"

Naturally, interest in Casa Leopardi has been intense. However, a couple of fractions remain available to savvy holidaymakers looking to live the Italian dream. Appassionata are even offering two years of free maintenance fees (worth over £7,500) for purchases completed before September 2013.

Despite its expensive reputation and dream destination status, all it takes is a little imagination for Italy to become an affordable, indulgent holiday hotspot for the whole family. So while budgets are tight and holidays matter even more than they usually do, smart travellers are heading for Le Marche.

For more information, visit appassionata.com.