Italian property third most popular in the world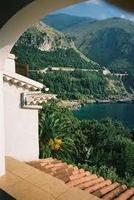 Italian property is now the third most popular in the world, according to TheMoveChannel.com. The property portal´s latest Top of the Props report reveals that Italy climbed two places to reach third in the April 2014 chart, receiving more enquiries than both Spain and Portugal.

Italy´s real estate has enjoyed a strong start to the year. After a slight dip in popularity at the end of 2013, the country re-entered TheMoveChannel.com´s top 10 rankings and has since seen its share of enquiries on the site rise to 4.52 per cent - enough to leapfrog fourth place Portugal and fifth place Spain.

Portugal´s share of enquiries has stayed steady at 3.92 per cent compared to 4.22 per cent last month. Spain, on the other hand, has seen its share of enquiries fall, accounting for just 3.81 per cent of enquiries last month.
France also saw its share of enquiries dip month-on-month from 8.4 per cent to 6.6 per cent, although it retained its runner-up spot behind the USA. US property has now been the most popular market on TheMoveChannel.com for 10 consecutive months. Aside from Italy, America was the only country in the top five to see its share of enquiries increase.
Brazil: Boom or bust?

Demand for Brazil continued to fall in April. The country slipped two spots into ninth, its second month of decline in a row. Brazil now accounts for 1.83 per cent of enquiries compared to a peak of 5.61 per cent in January 2014.
The decrease occurs just before the 2014 World Cup, when attention from investors, tourists and football fans alike is expected to be strong. Nonetheless, in real terms, the country has seen enquiries increase 43 per cent in the first quarter of 2014 compared to the fourth quarter of 2013, suggesting that South America is still high on buyers´ shopping lists.

Investors return to Thailand
Investors have also returned to Thailand, TheMoveChannel.com´s research reveals. After several months of low interest amid political unrest, rising demand for Pattaya property helped attract investors last month, taking the country back into the portal´s top 10.
Buyers also looked as far afield as the UAE. The area´s economic recovery has turned the emirates into an appealing market for overseas investors. That appeal has now seen the UAE climb seven places to reach 12th in TheMoveChannel.com´s chart, the highest ranking the country has ever had.

La Dolce Vita

While Canada, Thailand and the UAE all enjoyed rising popularity, many buyers were looking at more familiar European markets. Cyprus climbed up TheMoveChannel.com's rankings for the second month in a row, hopping over Greece to become the 11th most popular property market on the site. Bulgaria enjoyed an even bigger rebound from 13th into the top 10 for the second time in the past six months.

Spain's share of activity dwindled significantly but in real terms, enquiries for Spanish property only dipped 3 per cent in Q1 2014 from Q4 2013, highlighting buyers' ongoing interest in the country's famous Costas.

The pull of affordable lifestyle homes, though, was evident in Italy most of all. In real terms, the number of enquiries received by Italian property rose 7 per cent in the first quarter of 2014 compared to the previous three months. In April 2014, the low price of La Dolce Vita saw the country become the third most popular country among house hunters, a record high.

"Italy has been pressed into adopting tough austerity measures to try and get its economy in better shape," explains Paul Belcher, MD of Ultissimo, who specialise in Lake Como property.
"Property prices have declined as demand has slumped and so Italian property represents much better value now than for the best part of a decade. International buyers are increasingly confident that they will see an upturn in property prices and many don´t want to miss the current opportunity."

The agency also argues that Italy´s property market is a relatively stable safe haven when compared to some other countries.

"France's government is causing investors and the domestic population alike considerable uncertainty," adds Mr. Belcher. "Many French property sellers have yet to become realistic about pricing, so neighbouring Italy has become relatively much more attractive. Those who look carefully will find a sound property registration and legal system in Italy, property values tied to the Euro, and many good buying opportunities."
Filippo Zeni, Co-Founder and Broker at i-RES, agrees that the time is now to make a purchase: "The market, overall, is at a good 25 per cent below 2008 without being overvalued. It is a moment of great opportunities - we truly believe that living the Italian dream is now more accessible than ever."