British mobile users targeted by malware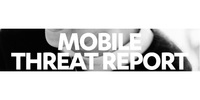 Mobile phones and tablets are a huge part of the lives of people in many countries, including the UK. Most people using either phones or tablets will know that malware (which is short for 'malicious software' and can mean anything from Trojan horses to worms to spy) is part of the deal, and something they need to protect themselves against. Mobile users in the UK are actually experiencing more problems with malware than people anywhere else.
So, why is this? According to the Mobile Threat Report (PDF) published by F-Secure, the opening three months of this year have shown that UK mobiles are being hit by 15-20 malware files per 10,000 consumers. This is compared with just 5-10 in America, Germany and India, and 2-5 in Holland and Saudi Arabia. The issue does not appear to be one of actual protection, as the malware is being uncovered and blocked, but it surrounds the issue of actual targeting with the malicious files. The difference in volume between the UK and other countries is still striking and alarming for any frequent users of either a phone or tablet in Britain.
While the precise reason is not known, the suspicion is that the malware has been spread via social networks – perhaps via a Trojan version of an app popular with Twitter or Facebook users in the UK. Aside from malware being more prevalent in the UK, the F-Secure report also uncovered another interesting disparity – that they are far more frequent with Android mobile devices than iOS or Symbian OS devices. Of 277 new malware threats discovered by the report, 275 of them (99%) were targeting Android devices – including increasingly sophisticated crypto currency-mining software. Of course, there are a lot more Android devices on the market, and more people using them, but how can Android mobile users avoid this wave of malware?

If you are thinking of downloading an app, unless it is from somewhere reputable, take a minute to check the listing page for warning signs. Look at the app's popularity on the listings at the Google Play store – because if it has been downloaded thousands of times but has virtually no reviews, it is probably a scam. Equally, an unusually high number of five-star ratings generally mean a scam site. Take a quick look at the date when any reviews were posted as well and if they are all too similarly written, as this suggests they are fakes. If this information all looks legitimate, click the link to the web page of the app developer, which Google Play usually provides. If this link does not take you to a real page, then that is a clear indicator that the app is not real either.