What comes next for mobile?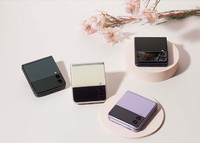 Release season for the newest devices from mobile manufacturers is just around the corner as many will look to eye up Christmas or early 2022, and that means the rumour mill is churning out what can be expected from the newest options to hit the market. Whilst nothing is set in stone, there are some expectations for what may be seen – big changes have been seen to mobile over the past couple of years with the growth of many different markets, streaming on mobile is taking off and the bigger display and bigger storage is key for keeping movies and shows stored, whilst other features are desired for the growing excitement in gaming with an older audience particularly with certain online genres with these options which are the biggest – but what comes next for mobile, and where may the biggest changes be seen?
Perhaps the biggest change to come from rumours and particularly targeted towards Android devices may be the potential change seen with display size – there have been hopes that the oversized phablet style devices will quickly become a thing of the past as they had started to verge on the 7" display size, and it seems that efforts may be taken to bring the size back as rumours suggest Samsung devices could fall back by between 1"-2" depending on which device in question, and whilst not a huge amount is a stepping stone to help devices shrink back down.
Another rumour has been aimed towards battery performance, if the smaller displays are to be believed then that means a smaller power draw too, the rumour circulating was first towards charging capabilities but there has been uncertainty towards the truth of this, and other rumours were towards whether or not current batteries would shrink for the newer devices, but this is also currently unknown – it will be something important to look out for on the newest devices though.
The last big change which will be a given change will come to the cameras, always a big feature for the newest releases and something that changes every device and so will be a sure-fire change expected to be seen. Whilst nothing has been confirmed just yet, once images start to emerge of the newer devices a little later in the year it'll be clear exactly what changes are in place.
The excitement will be around the flagship devices, but there may be news around changes to other devices like the growing flip and fold phones market as expectations are set to come for what may in the market for these other options – still very much a novelty, but something that is growing in interest as the tech continues to change and be more easily accessible.