Jersey Boys popular with South West theatre-goers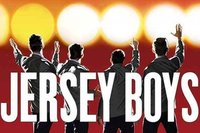 The highly-anticipated cinema release of smash hit musical Jersey Boys has led to a boost in bookings for the West End show according to South West travel providers Bakers Dolphin.
Since the release of the adaptation, directed by Clint Eastwood and starring Christopher Walken, theatre-fans from across the region have been travelling in their droves to see the musical version in the Big Smoke.
The demand has been so high, in fact, that managers at Bakers Dolphin have added additional dates.
Amanda Harrington, Bakers Dolphin Sales and Marketing Director said: "Big screen treatments of major West End smashes have a habit of reigniting interest in booking the stage versions – Les Miserables being an outstanding example.
"Jersey Boys has had the same effect as we have experienced a noticeable boost in sales in recent weeks. We are expecting even more of a major uplift on bookings for this popular show once more people have seen the film version.
"For this reason we have added dates to our schedule, giving people more of a choice of when to see the show and as always our ticket prices include transport to and from London, meaning fantastic value for money."
Jersey Boys tells the story of how four blue-collar boys from the wrong side of the tracks - Frankie Valli, Bob Gaudio, Tommy DeVito and Nick Massi - became one of the biggest American pop bands of the 1960s, The Four Seasons, who went on to sell 175 million records worldwide.
The show features many of the band's well-known songs, including Sherry, Walk Like A Man, December 1963 (Oh What A Night), Bye Bye Baby and Big Girls Don't Cry.
Amanda continued: "We drop people directly to the theatre and pickup at roughly the same point after the show is finished. For evening shows you will arrive in London in mid-afternoon meaning plenty of time for a spot of shopping or a bite to eat before the main event.
"We pride ourselves on getting the best tickets for the best prices and our tickets for London shows are generally in rows in either the mid-stalls or front to mid-dress circle."
Tickets are available for both evening and matinee performances. Dates still available are 19 August, 21 October, 23 October, 25 November and 16 December.