Spanish property market rebounds as economy turns a corner and attracts international buyers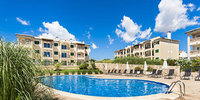 Spain's economy has been looking up of late, with the International Monetary Fund (IMF) adjusting its growth forecast from 0.6% to 1.2% for 2014.
James Daniel, head of the IMF's mission to Spain, explained recently, "The economy has turned the corner, recovery is on the right track and the outlook is better than it was a year ago thanks to society's efforts and adopted measures."

Longer-term, the IMF is projecting steady growth as far ahead as 2019, by which time the rate should reach a comfortable 2.0%.

With the Spanish economy turning the corner, the news on the housing market from Spain's National Statistics Institute (INE) is also positive. The INE data shows that Spanish house prices have begun to rise, increasing 0.15% during Q2 2014. The figures also highlight a boom in residential property transactions, which increased by 48% during Q1 2014, compared with a year earlier.

The improving economic picture, along with Spain's continuing popularity as a tourist destination, are leading many second home buyers to see now as the perfect time to invest in their dream Spanish property.

Marc Pritchard, Sales and Marketing Director of leading Spanish developer Taylor Wimpey Espana, comments, "Spain has long been a popular second home destination for buyers from across Europe and the Balearic Islands in particular have seen significant investment from those looking to purchase the ideal holiday home in the sunshine.

"While Spain has an abundance of beautiful locations from which to choose, the island of Mallorca remains a firm favourite thanks to its stunning beaches, vibrant capital city and wonderfully cosmopolitan lifestyle."

Indeed these magnetic draws have once again made the Iberian country a hit with tourists this year, with a record-breaking 28 million visiting during the first half of 2014. The figure, reported by the Ministry of Industry, Energy and Tourism, represents an increase of 7.3% over the same period in 2013. In June alone, over 6.5 million international tourists visited Spain, some 4.5% above the same month a year earlier and another record-breaker.

The good news looks set to continue further into the summer, with the Ministry of Industry, Energy and Tourism predicting that Spain will receive some 22.7 million international tourists during the third quarter of 2014, with projected spending in excess of €23 million.

Data from Ibestat also confirms Mallorca's popularity with tourists, with almost 9.5 million visiting the island during 2013. Many visitors use the opportunity to consider the local property market, which includes gems such as Taylor Wimpey Espana's Cala Magrana III development.

Cala Magrana III is the epitome of luxurious island living, with two bedroom apartments starting at just €230,000. The apartments afford delightful views out over the sparkling sea, while peaceful sandy beaches, hidden coves and crystal clear waters just wait to be discovered. A generously proportioned swimming pool complements the beautifully designed properties with their spacious terraces.

With Spain's housing market once more on the move and with positive economic growth predicted for at least the next five years, it seems that the time is ripe for those looking to pick up their perfect second home in the sunshine.

For more information, visit taylorwimpeyspain.com.