What does 2016 hold in store for Spain's Costa Blanca?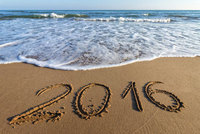 The Costa Blanca is one of Spain's most popular coastal areas thanks to its delightful blend of white sandy beaches, sunshine and delicious local food. With the New Year rapidly approaching, leading Spanish homebuilder Taylor Wimpey Espana has revealed its predictions for the Costa Blanca for 2016.
"2016 is looking like it could be a bumper year for the Costa Blanca," comments Marc Pritchard, Taylor Wimpey Espana's Sales and Marketing Director. "We're expecting the area to benefit from Spain's increasing visitor numbers and also from local initiatives like the attention being paid to golf tourism to really give tourist numbers a boost."
The Costa Blanca is increasingly being seen as one of Europe's essential destinations for international golfers. The sport has become so important in areas such as Alicante that the Chamber of Commerce will be undertaking a study of golf tourism's impact. Alicante's Provincial President César Sanchez explains,
"This report will allow us to see first hand the economic impact that golf has in our province, a sport that attracts many visitors and that brings in our fields over half a million people a year. This tourist product generates considerable business figures in our economy, which has positive effects on job creation."
The projected rise in golf and other tourism levels along the Costa Blanca in 2016 comes in light of the excellent summer that Spain has reported this year. Visitor numbers from July to September 2015 were up by 3.7% on the previous year, according to Exceltur, making it the best summer for a decade. And Alicante-Elche Airport is still enjoying record numbers of travellers as the winter months approach. The airport has just registered its best October ever, serving 1,027,071 passengers during the month – an increase of 6.3% on October 2014, according to AENA.
The property market has also enjoyed an outstanding year. The median property price in Alicante was up 19.07% year-on-year as of October 2015, according to data.kyero.com, while figures from the official registrars for Q2 2015 show an annual increase in property transactions of 14.73%. The flourishing market is also being backed by a noticeable jump in domestic mortgage approvals where, according to the National Statistics Institute (INE), approvals in Alicante were up 56.06% in August 2015, compared with a year earlier.
Rising confidence in the Spanish property market is set to have an impact in 2016, according to Taylor Wimpey Espana's Marc Pritchard,
"We've seen a steady rise in buyer numbers in the Costa Blanca over the course of this year and expect that to continue as we head into 2016. Second home buyers are becoming increasingly confident both in their domestic property markets and here in Spain, with buyers from Russia, Belgium, the Ukraine, Scandinavia, Spain and the UK all keen to be home owners along the southern Spanish coastline. The Costa Blanca looks set to be one of the areas to benefit from this next year, thanks to its wide appeal. From golf to shopping to beaches, it's a location for the whole family to enjoy, as more and more visitors are discovering."
With house prices rising in Spain, many of these buyers look set to benefit from the growth of their real estate asset(s) during 2016. According to the Spanish Registrars Association, prices rose nationally by 6.6% in the year to the end of September 2015.
"It's a combination of factors that make buying property on the Costa Blanca a particularly appealing prospect at the moment and that should impact positively on the number of properties purchased here during 2016. The market is responding appropriately to this keen level of interest. The Association of Surveyors, Architects and Engineers Technical Building Alicante (COAATIEA) has just reported that housing starts have increased by 45% this year.
"Certainly Taylor Wimpey Espana has felt confident in launching new releases at La Recoleta III and La Vila Paradis. We've also got two excellent new developments lined up for 2016. Apartments are going to be particularly sought-after next year, with two and three bedroom homes the most in demand," concludes Pritchard.
Golf tourists looking for a second home will be delighted by Brisas de Alenda Golf, at Elche. Three bedroom properties on the popular golf development are priced from €155,000, with some properties enjoying direct access. The site includes private gardens, a communal pool, a supermarket, a club house and even a bilingual English-Spanish school. The townhouses include superior fixtures and fittings and fully fitted gas central heating and air conditioning, as well as generous outdoor spaces, many of which overlook the golf course.
Of course the Costa Blanca also boasts some excellent properties for those who prefer the beach, such as the aforementioned La Recoleta III, where buyers can currently benefit from a free furniture pack (offer open until 31 December 2015 or when stocks run out). The picturesque development includes two and three bedroom beachfront apartments, just an hour from Alicante Airport. Private terraces, sea views and a large communal pool make this the ideal spot for those who have been charmed by the Costa Blanca. Prices start at €175,000.
For more information, visit taylorwimpeyspain.com.