Why your business should invest in creative marketing campaigns this year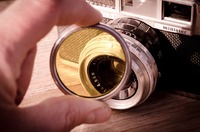 It's easy to presume that the reasons to get inventive with your business's marketing campaigns in 2016 are much the same as in any other year, including the opportunity to spread the word about your firm's offerings to an ever-wider audience.
However, as the experts at the Manchester, London and Los Angeles based creative agency Mob Film explain, you have an especially strong set of reasons to get serious about your company's creative marketing in the coming 12 months.
The continuing rise of mobile
There has seemingly never been a time when more potential customers' eyes are glued to more screens, thanks to the explosion of smartphone and tablet usage - indeed, according to Smart Insights, mobile digital media time in the US has now reached 51%, compared to the 42% recorded for desktop.
With some 80% of Internet users now owning a smartphone, you have a big receptive audience to take advantage of when you implement a suitably creative marketing campaign. In any case, predictions that mobile ad spending will account for 72.2% of all digital ad spending by 2019, up from the already high 49%, suggest that even if you don't, your rivals will.
Content retains its strong hold on the throne
There's a saying that has long gone around the marketing world that "Content is King", and there's no sign of that ceasing to be the case any time soon.
Blogging will remain central to effective content marketing in 2016, as 69% of marketers have signalled that they will increase their use of it - indeed, marketers who prioritise blogging are 13 times more likely to achieve a positive return on investment (ROI) on their efforts.
The truth is, people still trust content over an advert as a source of relevant and useful information, which in turns, helps to improve perceptions of your company and boost its search engine profile for relevant searches.
Now is the time to jump into video
You may have read many of the statistics indicating that video marketing is about to become the biggest thing since sliced bread, such as that between April 2015 and November 2015, there was a doubling in the average number of daily video views on Facebook, from four million to eight million.
Oh, and it has also been forecast that 74% of all Internet traffic in 2017 will be video. In an age characterised by the popularity of live streaming services like Periscope as well as such developments on more familiar platforms as the introduction of Facebook video ads and video auto play on Twitter, it's not surprising that video has become the next big marketing frontier.
It's no longer as expensive as you might think
Once upon a time, a truly heavy-hitting creative marketing campaign might have set you back a great deal financially. The kind of captivating video content that is now almost routine, complete with intelligent scripting, astute editing and high all-round production values, may have once only been feasible with Hollywood-style funds.
Today, there are all manner of leading film, TV and video production companies that are able to provide you with precisely the above, delivered on time and within budget.
It's just one more demonstration of why 2016 not only offers more possibilities for impactful creative marketing than any other year to date, but also makes such marketing campaigns easier to launch than in any other year to date - whatever creative agencies you choose to work with.