The secrets to success in the world of social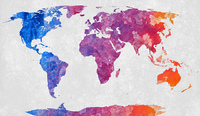 Social media shouldn't be something that you integrate into your business strategy of lifestyle simply to say that you can for the sake of it. It's not enough just to have social media account, or even a one-size-fits-all approach to the matter. In other words, social media strategies have to be unique and tailored if you want to be successful in the market place. As explained in the Financial Times, you need to find someone who understands YOUR business as well as the ins and outs of EACH social media platform.
Who Are You Talking To?
Consider the markets you actually want to tap into. As Greenlight Digital highlight, the whole point of a social media strategy should be to approach this really personal form of marketing in the best way possible. That means thoroughly researching your audience to ensure that you are talking to them in the most suitable manner, especially when considering any new markets and social media. Talking to one market is going to vary greatly to another, whether that's a geolocation difference, a generational gap or anything in between.
What Platforms Do Your Demographic Use?
You should pay close attention to the social media that your target demographic most identify with. For example, if you're catering to young people, it's worth noting that although Facebook still has over a billion users, young people are leaving in their droves at a rate of up to a million per year. As reported in the Washington Post, they're early adopters, favouring Instagram and Youtube, for example. You can therefore best target this market by ensuring that you are taking into account the platforms where they are typically most active. As of September 2015, Hootsuite reports that Instagram had over 30 billion photos shared to the network. It's an almost unfathomable number, and your company may well need a strong presence among that.
Harnessing The Power Of Influencers
Paying attention to influencers pays off.
Young people of a certain generation identify more with their peers, and that's why it's often a great idea to involve them in your company campaigns. Many pro bloggers, Instagrammers and YouTubers often work with marketers to help promote a product or service seamlessly, and the results say it all. When using YouTube advertising, for example, companies see a 20% rise in website traffic - according to Google, in their official Youtube Advertiser's Guide for 2015. Forbes have some great advice on how best to work with such key influencers to get a message across. The key is not to be overly promotional, or millennials tend to switch off in this digital age.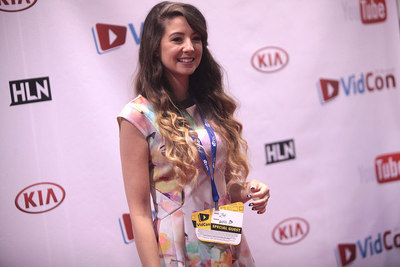 People know when they are being marketed to these days and are altogether more savvy. Screen Media Daily report that in 2005, 52% of people thought that advertisers were helping them actually learn about products. By 2015, this had declined to 41%. They're switching off. This means that you have to think outside of the box.
Data In Social Media
At the end of the day, guess work won't cut it. You need an informed strategy which is tailored to your individual business. Lots of data has to come into play, and as Marketing Donut point out, there's lots already out there. You need to use it firstly when you're researching your audience, and next how they'll respond. This doesn't just stop once you see some success - it's a continued process that must change as much as the digital sphere does.
As a social media marketer, it's essential your job to stay up to date with the latest trends and to recognise what will actually work for you. Good luck!