What's next from Apple?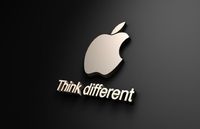 While the Samsung Galaxy S7 and S7 Edge have earned rave reviews from experts and consumers alike, Apple remains the king of mobile technology in modern times. This iconic brand has also experienced a minor decline in sales and volume, however, forcing some to suggest that Apple may be about to change strategy in 2016. With this in mind, what exactly can we expect from the Apple brand in the next 12 months?
A Bright Future for Apple
First up in 2016 is the iPhone 6c, which is likely to serve as a minor upgrade on the existing 6s Model. Apple is thought to be working on a 4-inch, budget iPhone for the mass market, offering a smaller screen and a more streamlined selection of features for discerning customers. The 6c is expected to mirror the design and appeal of the iPhone 5s, while also including upgraded features such as an A9 processor, 2 gigabytes of RAM and Apple Pay.
This could be out by late April, so this is definitely a development to look out for.
This year will also see a new iteration of the Apple Watch, with the release of a second generation device likely to include minor updates including a larger battery and improved outdoor visibility. This was scheduled to be released in the spring, but has since been moved to the autumn in response to slightly stagnant sales. It may eve feature as a dual launch with the iPhone 7, although this is a largely unconfirmed rumour to date.
The Final Word
Along with these devices and the iPhone 7, we can also expect to see a new iteration of the iPad Air 3, featuring an impressive display that is perfect for accessing virtual gaming and free bingo sites. The prospect of a new Macbook Air is also wowing customers, and overall Apple is braced for a huge year in terms of growth, innovation and profitability.