How can we maximise our finances for travel?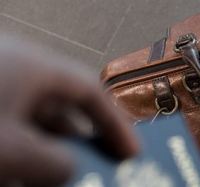 Travelling is a necessary part of most people's year – whether it's a short city break, a summer holiday, or a three-month trek around the world. But, when finances are tight, we can often lose out on some of the aspects of our travelling plans. Going beyond making weekly budgets and putting aside some money for your travels, how can we maximise our finances when it comes to travel?
Get Your Money Back
The first thing to do to create some extra room in your finances is to make sure you get any money back that you are owed from previous trips. For example, with many flights cancelled every day, people could be missing out on lost money for cancellations and delays. Flightright is committed to ensuring passengers' rights are upheld as can be seen by their 99% success rate and 10 years' worth of expertise in the field. Indeed, as Flightright shows with its flight cancellation compensation for missed flights and flight delays, travellers are able to attain compensation for cancelled flights or a replacement ticket.
Finding out a flight has been cancelled can be disappointing if you've had to miss a trip but knowing there is a possibility of compensation for this disappointment could help make the situation better. Try to see if there are any other outstanding pockets of money you could be owed, too. This could be something as small as returning something to a shop or could be tackling huge compensation packages that you might be owed.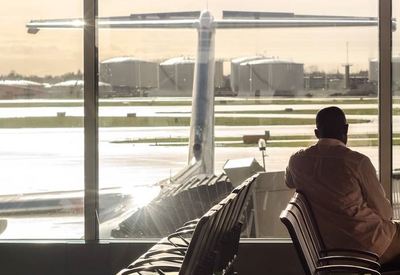 Schemes to Help You Save
We've all heard of savvy shoppers who use an armada of apps and cashback schemes in order to save money and maximise their finances when it comes to shopping. But, what about applying this to travel, too? Banks, such as Santander, have cashback schemes that often extend to the travel industry – with spending at National Express, Premier Inn, Travelodge, and even at certain car parks providing you with cashback. Try searching for bank cashback offers that might suit your trip or travel plans. Mobile bank Revolut, for instance, uses travel perks to entice new customers.
Moreover, voucher cashback apps such as Shopmium offer cashback when spending through their app at a variety of travel-related companies, which could help your trip cost less. These range from Aer Lingus to Avis, Trainline to Travelodge. By getting a cashback discount – even as small as 3% - you could allow your finances for travel to stretch that bit further. As the industry of saving money continues to grow, those who want to benefit from it will continue to see opportunities as more healthy competition grows, providing customers with more tempting offers.
Once you have saved up enough money for your travels, a factor that you will need to consider is currency exchange. Normally, it would be expected that you shop around to find the best exchange rates and then take a lump sum abroad with you, but now there are alternatives to this. Now, there are various bank accounts considerate of abroad travel, in which you can withdraw funds from an ATM at competitive rates.
Just because you are in a tough financial spot, doesn't mean you can't direct some of the money towards travel. Not only will it enrich your experiences, but it will give you something to look forward to and help you learn the benefits of saving money. Taking advantage of schemes that help make the trip more affordable, as well as ensuring you get money back you are owed, could relieve some of that financial pressure.