7 awesome ways to add character to your room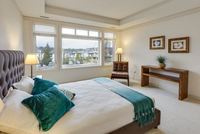 Having the freedom to personalize your bedroom can be life-changing. It is a chance to express yourself and your identity, as well as discover new interests and tastes of your own. A bedroom is your own safe, private space in which you can be your authentic self. This is why it should be tailored to your comfort and reflect your character and personality. Characterizing your bedroom can help you communicate who you are to yourself and others. It is also a way of acknowledging your identity, honoring it, and committing to it. If you want to personalize your bedroom and add character in order to feel like you truly belong, here are seven ways to start.
1. Rugs
Having a rug in your bedroom can make a huge difference. The reason why they add so much character to your room is that there are so many aspects of the rug that you can take control of. You can choose to go bold by choosing a large, statement rug, or keep it simple with a small, round, neutral-toned rug. You can also choose the texture, material, color, and pattern (if you choose to have one).
2. Gallery
You can hang artworks, photographs, or framed quotes that you love. They can incorporate your favorite colors or the color palette of your choice. They can also be related to or represent other interests or things that you love. You can also display pictures of your family and friends. If you are an artist or a photographer yourself, you can use your own work to decorate your space.
3. Bedding and Cushions
Your bed sheets and duvets can also be a reflection of your personality. You can choose their colors and prints to suit your liking. Not only are they soft and cozy, but they make the bedroom look tidier and aesthetically pleasing. The people over at Vision Bedding suggest finding places that offer bedding customization services. This way, you can achieve a truly unique, personalized look. Cushions and throw pillows can be used for decoration as well. It can get pretty fun to mix and match while choosing their prints and colors.
4. Headboards
Headboards will make your room look more polished and put together. They are great because they come in various sizes, colors, materials, colors, and prints. It is totally up to you to decide each of those details so that you achieve the aesthetic that you please. They are also a great investment, especially if you choose to keep your walls simple that way the headboard would become the center of attention.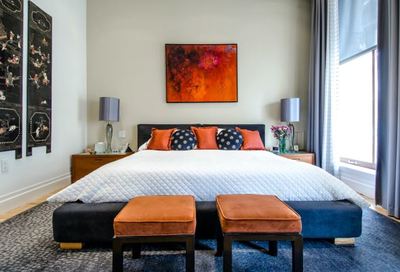 5. Walls
There are plenty of things that you can do with your walls. Regardless of whether you want to embellish all four walls, or direct the focus towards only one of them, there are plenty of options that you can consider. Vinyl is great because it comes in various prints and colors and it is easy to apply and remove. It is an awesome option if you love change and do not want to commit to a wallpaper design. Fabric is also a fun, unique way to decorate your walls. Whether you choose to use it for a full wall, or for certain parts of it, it will definitely add tons of personality and character to your bedroom. Boards, battens, and faux brick can also make a statement, and they will come out looking stunning.
6. Bed Benches
Adding a bed bench to your bedroom is a timeless decor trick that will absolutely bring flair to your bedroom. They are awesome because they can be decorative and used for storage as well. They are stylish and you can choose the style that you prefer. Bed benches can be rustic, vintage, lush, or modern, based on the design that you choose. They will complete the look of your bedroom.
7. Mirrors
Mirrors are the easiest way to personalize your bedroom. They come in endless frames and shapes. You can have as many or as little of them as you please. They can be the size that you desire. They can never go wrong. On the contrary, they will give you the illusion of space, making your room look more sizable.
Adding character to your room can be the transition you never knew you needed. It will make you feel more in touch with yourself and your personality. Personalizing your room will make it feel more welcoming and inviting. It will truly become your own safe space and you will feel the utmost freedom to express yourself and unleash your creative mind. We realize the importance of having a personalized bedroom, and this is why we collected seven ways by which you can start adding characters to your room.