Benefits of living the van life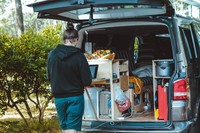 The van life is not suitable for everyone. Some people can never imagine living in a van, but there are others who prefer this simple lifestyle. Living in a van is just as challenging as it sounds. If you are thinking about adopting this lifestyle and have managed to make peace with all the possible downsides yet still find this idea appealing, that is already a good enough reason as to why this lifestyle may be suitable for you. But if you haven't started transforming your van into your new home, yet, we have reason to believe that you might need just a little push. Here are some of the benefits of living the van life.
Saving Money
Living in a van will save you a lot of money; if you want to live the van life, you don't need a brand new Ford Transit. This defies every purpose there may be of living this type of lifestyle. All you need is an old camper and some touches to make it your home. However, this doesn't mean that you go and purchase a barely functional van. As long as it operates, has a working AC and radio, and is safe, then you are good to go. It is up to you to buy an 80s camper and fix it up as this will even increase its sales value, and you may be even able to sell it for what you paid for. Other than that, if you live in a van, you won't have to pay for rent and utility bills. The upfront costs of purchasing and renovating a van may round up to more than your a month's worth of rent, though, the amount of money that you will save later on will be totally worth it.
Freedom
Living the van life is your key to freedom. If you value your freedom, then this may be the best way to go for it. You have unlimited territory to call your home, and you'll literally be driving around at your own convenience. You can decide to sleep to the sounds of crashing waves one night, and overlooking the city lights from the mountain top the other night, nothing makes this easier and more possible than living in a moving vehicle does. Every day is a road trip for you, providing you with endless experiences. It is a way to connect to nature and feel grounded, and even though living in a van doesn't automatically liberate you from other duties, you will feel as though the whole world is at your fingertips. You get to choose where you want to be and when you want to be. Besides, if you have an appointment early in the morning, you don't need to worry about waking up extra early if you spend the night somewhere nearby!
Personal Development and Growth
You are probably considering living in a van for anywhere between a few months to a couple of years. Not many people think of this lifestyle as a long-term commitment. During the time in which you will be living in a van, you will learn incredible things and have some of the best experiences of your life. It is a journey like no other; the permanent van residents at Gnomad explain that things can be very difficult and challenging at times, but that's what makes the whole experience extremely rewarding. You will master the most random skills, from interior design and space management to construction and various DIY skills. You will learn how to adapt to almost any circumstance in life and make do with what you have. You will hardly ever find a situation that you won't be able to adjust to or come to terms with. Living in a van will teach you more about yourself than you can ever imagine. It will teach you to become grateful for everything you have and appreciate the simpler things in life. You'll also get to meet new people and witness life-changing events.
Important Challenges
If you are up for a good challenge, you should definitely consider moving in a van. While there are many advantages to living this life, the challenges are not blissful or easy to overcome. However, the challenges that you will face will teach you plenty. It will give you an edge, a purpose, and surely your life will be anything but boring.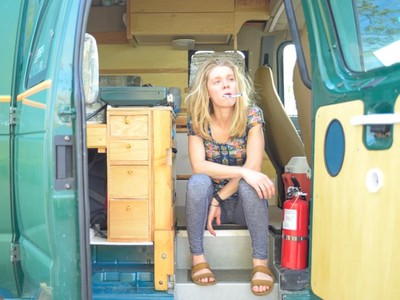 Living in a van will teach you that there are no limits to what you are capable of doing. It is an experience that you will cherish for the rest of your life. Believe it or not, living in a van may be one of the best decisions you will ever make. The memories you'll make will be unforgettable, not to mention you will become more resilient than ever.