The intrinsic link between immigration and technology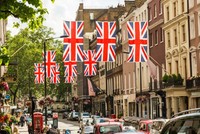 Did you know that there's quite an intrinsic link between immigration and technology, but how? We explore this question in this article…
According to the House of Commons website, "715,000 people migrated into the UK and 403,000 people emigrated from it" in the year ending March 2020. This is a net migration figure of 313,000 – that's 313,000 people coming into the UK, despite the struggles of COVID-19 and Brexit.
This is a huge number, especially if this net figure occurs every year. So, how is this helping the UK to flourish, and how is technology involved?
Well, immigrants bring a huge amount of value to the UK, especially within the tech sector. What's more, when you apply for British citizenship, technology is now at the heart of how it's done. As you can see, there are a number of ways that immigration and technology are linked, and we'll be exploring these further in this article. Take a look…
Software Required for Immigration
First and foremost, technology is now at the heart of applications for British VISAs and citizenship. Of course, someone who wishes to move to the UK can do a lot over the phone and in person. However, these days, it is far more convenient to do so via the government website, especially if you're still in your home country and looking to move.
Not only this, but there is various software out there that can help immigration experts with their jobs. For example, ImmiSMART is a "talent mobility portal for travel managers and global mobility professionals". It combines:
- Work permit information
- Visa information
- Assessment logic
This then enables travel and mobility teams and employees to navigate immigration laws and regulations. With things being pretty complicated, it's great that such software is available to help the process run more smoothly and compliantly.
Immigrants Needed for the Future of Tech
According to technojobs.co.uk, the technology sector in the UK is booming. In fact, the digital sector rose by 4.5 percent in 2018, and has no doubt risen even more since the COVID-19 pandemic saw most of us using tech to communicate on the daily.
That said, this boom is not matched by the education sector in the UK, which is not so encouraging of careers in tech. What's more, it's thought that this growth has been driven by the migrant workforce.
So, if we want to see this change continue, we have to keep encouraging migrants into the country to join our tech forces.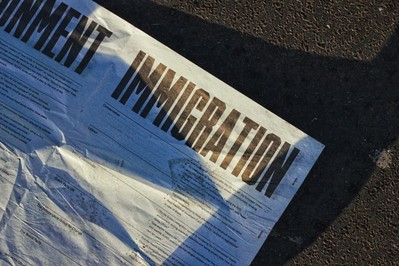 Immigration Information Apps
We've already taken a look at how various software can help those immigrating, but there are also plenty of apps out there too. They can be used to, "share information in real-time, including to support clandestine border crossings, together with the consolidation of social media platforms to connect geographically dispersed groups with common interests".
This can not only help to build a picture of the world of immigration, but also help migrants meet with like-minded people. This is because these apps can help immigration professionals through using AI to place migrants in communities that they will be most suited to.
This can build greater community networks for them so they can thrive in their new home. It can also help migrants to avoid some of the more malicious migrant organisations who may smuggle migrants across borders.
Immigrants Using Technology to Adapt to New Surroundings
Technology can also help migrants to adapt to their surroundings in various ways. For example, language apps can help migrants to learn the language faster and in a user-friendly manner. Even just a simple Google search can help them to understand British sayings and mannerisms in ways they might not be able to grasp alone.
On top of this, it can help immigrants to adapt to these surroundings with the support of their family members. After all, these days they'll be down the other end of a screen, making those home comforts far nearer than ever before.
Social Media
We've already discussed how social media can be great in helping immigrants to adapt to their surroundings. That said, despite the benefits of social media in connecting them to their families, it has had a negative impact too.
Media discourse on migration, especially during the referendum period, was instrumental in the way people voted. Far right agendas touted racist views for political purposes that encouraged a certain opinion. These views are still represented today throughout social media and the mainstream news.
This has even impacted various areas of public policy and government ideology. There's no denying that this has made some positive change, with activists seeking change for human rights and social justice. However, these political views appearing so readily online have visibly affected the public opinion on migration.
Future Technologies
Finally, the future of work is very reliant on the migrant worker. As we've seen, the UK's tech sector growth has been very much down to immigrants bringing in their knowledge and expertise. This is something that the UK workforce don't necessarily have to a large extent, so it's great to see how immigrants have helped us to grow as a nation.
However, the future of tech is fast-approaching, and the emergence of artificial intelligence in migration debates is following. Future policies will have to consider how migrants are supported in a world where future technologies are appearing everywhere. Will AI positively or negatively impact the migrant worker flows?
On top of this, blockchain technology may not just impact worker flow, but also what that might mean for remittances, digital identities, and global mobility. It is already being used to help establish the lost identities of refugees, but its broader implications are still yet to be discovered.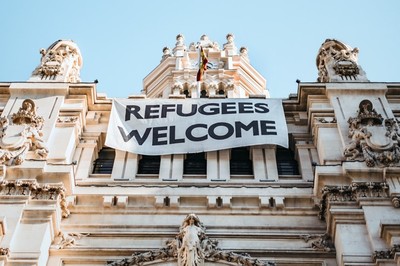 What is the Future of Immigration and Technology?
From this article, it's very clear that the link between immigration and technology is vast and ever-growing. There are some surprising links, and some unsurprising ones, but overall it's clear that the two are very much intertwined.
Do you have any more comments to add with regards to how immigration and technology are intertwined? Be sure to leave your thoughts in the comments down below.
Please be advised that this article is for general informational purposes only, and should not be used as a substitute for advice from a trained immigration professional. Be sure to consult an immigration professional or solicitor if you're seeking advice about moving to the UK. We are not liable for risks or issues associated with using or acting upon the information on this site.