The art of creating the perfect FAQ for customers (with examples)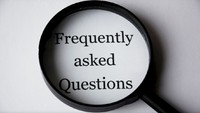 No matter what your product or service offering is, your success with your customers depends on your ability to answer their questions. A full 80% of all customers consult the FAQ on a business website before they purchase a product, in order to allay any concerns they might have or to make sure they know what they are signing up for.
Of course, it is not enough to just have a generic FAQ posted somewhere in the dustier corners of your website. Your FAQ matters, which is why you should take the time to ensure that it provides maximum use for your customers. Here's how to write the perfect FAQ that will help your customers reach the end of the sales funnel.
Include Actual Frequently Asked Questions
This might sound like a no-brainer, but it bears repeating. Too many companies simply include generic FAQs about their mission statement or shipping, without taking the time to listen to what customers actually need to learn. Solicit questions from your customers and comb through your emails to see what people want to know the most. Once you do this, you can end up with something akin to the wonderful AirBnB FAQ page, which has answers to incredibly specific yet important questions that can help users in any situation.
Furnish Your Credentials
Your FAQ page is not just an information resource. It is also an important place to establish your authority and trustworthiness as a brand, which is why you should use this space to highlight your credentials. For example, take a look at the FAQ page for Fluffy Favourites, a popular online slot game at Buzz Bingo. While providing the NTK info on the game itself, Buzz Bingo also takes the opportunity to explain how it is licensed by the UK Gambling Commission and that its games are independently tested for fairness. This is the kind of assurance your customers are looking for.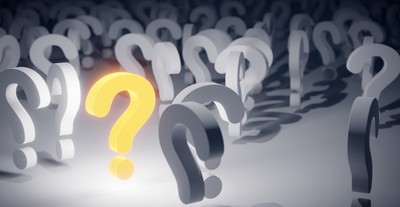 Make Your FAQ Searchable
Oftentimes, your FAQ can swell into hundreds of different questions. While this is not a bad thing in itself, it does mean that you have to make your FAQ easy to navigate, so that users can find the answer to the exact question they have. The most effective way to do this is to make your FAQ searchable. Tag your FAQs with SEO-friendly questions and metadata so that the search box will pick them up. If you do it right, you can end up with a super-useful resource like the Spotify FAQ database.
Keep It Short and Sweet, If Possible
While it is fine to have a lot of questions and answers, it is also important to keep all of your answers short and sweet. If they are too long, your customers will simply not find them useful. Ideally, you should be able to answer your customer's queries in less than one line of text. This requires brevity and 10/10 writing skills, but it is worth the effort. For inspiration, check out the punchy FAQ page at the Dollar Shave Club, which manages to breezily and simply answer just about any question you can think of.
With the right know-how, your FAQ page can be your secret marketing weapon.