New Album From Paddy Milner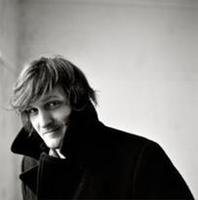 Singer/songwriter Paddy Milner releases his latest album Based On A True Story on Monday 28th May 2007. Milner has recently emerged as one of the most distinctive new talents in the UK, which explains why Gerry Bron - legendary rock manager, producer and record label boss – has come out of retirement after fifty years in the music business to sign him to the iconic Bronze Records.
Milner's original vocal sound, drawing influences form Ska and Britpop to classic New Orleans blues, is underpinned by his virtuosic jazz piano playing and intricate arrangements. This innovative style and remarkable talent separates him from other jazz and soul contemporaries and has drawn favourable comment from many corners, not least Dave Brubeck, who commented "There's someone who can really play the piano". Milner is also highly regarded by some of the biggest names in Blues and recently supported both BB King and Joe Cocker, who he will again be supporting this summer.
His debut album, Walking on Eggshells, released in early 2006, received widespread critical acclaim which was matched with commercial success internationally, topping the FNAC Jazz & Blues chart and crossing over into the mainstream French charts. His new album – Based On A True Story– will be supported by a full UK tour.
The first single to be taken from the album 'Bob (Based On A True Story)' will be released on Monday 7th May.
Paddy Milner – Artistic Influence & Background
Paddy Milner's music defies straightforward definition. Inevitable comparisons have been made with Jamie Cullum – partly due to his dark, brooding looks – but these don't do the musical range, or artistic diversity apparent in Milner's music, justice. Citing influences as wide ranging as Madness, Rufus Wainwright, Stevie Wonder and Nick Drake, Milner successfully manages to straddle genres – and eras – whilst retaining his own unique voice and style. Covers of The Beatles' cult classic Hey Bulldog and The Violent Femmes' anthem Blister in the Sun alongside collaborations with lyricist Pete Brown, formerly of 60s rock legends Cream are testament to this.
Having been classically trained in piano from the age of 8, Paddy was introduced to artists such as Muddy Waters, Pete Johnson and John Mayall by his father David. This proved to be a huge inspiration for the young Milner, who was so inspired that he painstakingly learnt each song note for note from the audio recordings. His prodigious talent led to his first professional gigs at the tender age of 13.
Upon leaving school, he moved to London to read Music at Kings College, London, graduating with a first class degree, despite regular tours around the world supporting such Blues greats as Joe Turner & The Memphis Caravan and Eugene "Hideaway" Bridges. It was at Kings College that he put together the core members of his band The Big Sounds, who he has recorded, and toured with ever since.
Gerry Bron/Bronze Records – Background
Gerry Bron has managed, produced and signed artists whose worldwide sales exceed 100 million. He began his career in publishing, working with Gene Pitney among others, who he subsequently went on to manage along with Manfred Mann and Marianne Faithful, helping all three of artists each the UK Top Ten in 1965. Moving on to record production, Bron produced artists like Juicy Lucy and Uriah Heep, a move that led ultimately to starting his very own label, Bronze Records with Chris Blackwell, the founder of Island Records.
Having signed bands like Motorhead and The Damned, Bronze Records released 91 albums between 1973 and 1986, 39 of which entered the charts and sold in substantial numbers round the world, whilst partner firm, Bron Agency had grown to become the largest rock agency in the UK whose roster included the likes of Pink Floyd and Rush.
Find out more: paddymilner.com / myspace.com/paddymilner