Ski Resort offers generous space and quality at great prices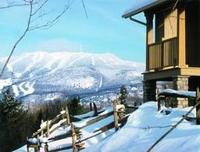 Wyndham Cap Tremblant is located at the summit of Mont-Plaisant at 1,200 feet altitude enjoying spectacular views over the old village of Mont Tremblant and within sight of Tremblant, the number one resort location in Eastern North America. Sitting in 200 acres and enjoying spectacular scenery there will be a total of 400 mountain homes within 38 superb manor houses.
The first wave of baby boomers began to turn 55 years old in the year 2000 which coincidently happens to coincide with the peak age at which North Americans tend to buy vacation property. Every day sees more than 10,000 boomers cross this threshold. Vacation home purchasers are expected to rise sharply from 3.5 million homes in 2000 to 5 million in 2013. With these ingredients in place and Wyndham Cap Tremblant Mountain Resort being only an hour and a half away from two major cities and with a population of over 50 million living within one hour's flight away the future of the Quebec property market looks assured.
IMOINVEST now have pleasure in bringing to the market this strong condo-hotel investment opportunity in the celebrated Mont-Tremblant ski resort area of Quebec, the #1 ski resort in eastern North America for 8 years running, offering capital growth of up to 7% which is strongly expected to rise above 11%.
Wyndham Cap Tremblant brings to the market one, two, three, four and even five bedroom furnished homes. Each offers copious amounts of space in elevated settings offering glorious mountain and lake views. Each unit is equipped with a stone fireplace and a large balcony or terrace. There are a whole host of amenities on site including swimming pools, (largest in the region) 4 season spas, skiing, hiking, massage centre, tennis courts, restaurants and bars. Already voted best ski resort in Eastern North America for the last eight years many 'Brits' have been taking the opportunity to become the new 'jet to let' consumers. With cheap transatlantic flights on offer many shrewd investors have realised that by investing in high quality destinations such as Canada they are actually safeguarding their future investment compared to the relatively unknown emerging ski markets of Eastern Europe. Over 2.5 million visitors visit the Mont Tremblant region each year, which means that there is an exceptional rental market which always bodes well with investors.
Julien Lu Regional Director of IMOINVEST says, "After seeing the success of Tremblant, Wyndham Cap Tremblant with its $1 billion investment looks set to be the next hottest development in this region. One of the main benefits of investing here is that owners do not have to care for the maintenance of their property. This automatically eliminates many drawbacks. It was found that this was an over riding factor as to why many people who were mature in age did not invest in a vacation home. Furthermore upon investigation it evolved that investors liked the idea of having neighbours but didn't like the communal entrances that these properties offered. Wyndham Cap Tremblant Mountain resort offers its owners a sense of privacy because of the extra care that was given to design – with each property enjoying its own entrance and the maximum density of two mountain homes per acre only."
This development is the first and only mountain resort to welcome an international banner in the great Mont-Tremblant area. This is a guarantee of quality and superior service. Therefore investors are assured to be part of a mountain resort that is truly world class.
Julien adds, "A flexible rental programme is in operation at Wyndham Cap Tremblant, which allows the owners to rent their residence and receive an income when not in use. Wyndham has the exclusive mandate for promoting the destination and for running the services such as marketing, front desk, security, concierge, maintenance, food and beverage and management of the rental revenues. Already a winner of numerous prestigious awards properties Wyndham Cap Tremblant comes to the market at just £108,000 for a one bedroom property and rising up to £248,500 and above for four or more bedrooms."
IMOINVEST are full service advisors offering knowledge of the financial and investment aspects that apply to each of their developments. IMOINVEST now have main offices in Paris, London, Berlin, Alicante, Sofia, Sunny Beach, Tallinn, Washington DC, Dublin, Orlando, Villinus and Montreal.
For further information, visit imoinvest.com.