Invest in Canada - You'd be crazy not to back the loonie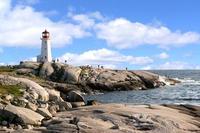 It's not so long ago that the Canadian dollar was a very poor relation to its counterpart across the border. And when the United States property market caught a cold, Canada was laid low by a nasty bout of pneumonia. But that was then. Nowadays, the patient needing a health check is the US market – especially in the wake of the sub-prime mortgage crisis which has caused so many recent flutters globally. It is – and has been for some time – a different story in Canada.
Close to a decade of careful financial management on the part of the Canadian government, complete with federal surpluses, has culminated in the loonie reaching parity with the greenback and now surging ahead to even higher values. So any property investment made in sterling upon conversion to Canadian dollars will see the currency increase in value alongside your investment. (The loonie is, of course, the affectionate term for the Canadian dollar, named after the indigenous bird which appears on a $1 coin, while the greenback is the US dollar's nickname).
In September of this year, proof of the Ottawa government's sound financial planning – and, perhaps, Washington's less prudent fiscal policies – came when the Canadian dollar matched the US version for value – something which hadn't happed since 1976. Since then, the more northerly currency's value has climbed to US$1.039; and while Canadian exports may take a hit as a result, imports from the US are higher than ever, to say nothing of the kudos Canadians are enjoying.
Besides a more conservative monetary policy (including higher interest rates than the US), Canada is rich in energy and resources such as natural gas, copper, zinc, nickel and significantly oil. Second only to Saudi Arabia oil reserves, Time Magazine said they were "Canada's greatest buried treasure" and "could satisfy the world's demand for petroleum for the next century". The emergence of China as a major world player on the economic stage has boosted Canada's coffers and status – the communist state will buy all the minerals she can lay her hands on from Canada. Canada is not a country to stand on its laurels, however, and other booming, hi-tech businesses such as BlackBerry (developed by Research in Motion – RIM), CAE flight simulators and Bombardier regional jets have become world-leading brands.
Surpluses, economic growth, diversifying modern industries, high exchange rates… it all means more dollars in Canadian pockets which, in turn, has led to a strong property market. Again, this is an indicator of the Canadians' careful nature. The market has grown steadily and is solid – and the Canadian Real Estate Association has endorsed this assessment by forecasting 10.4 per cent capital appreciation this year. You can put your money into Canadian property and expect a good return over the next few years, even as the neighbouring US market is in flux.
The key is demand. Canada doesn't build on expectation, only to suddenly find a massive surplus of housing stock on its hands. Even in the world's second largest country, no one builds without having a market, which makes perfect business sense. Contrast that approach – and the state of the market – with Britain, where the property boom has run its course and recent forecasts have predicted a fall in price during the next year in some areas. In Ireland, too, where property prices tripled between 2000 and 2006, the bubble has burst. The country's Economic & Social Research Institute (ESRI) has reported that average house prices in Ireland declined by 3.3 per cent from January to August this year.
Canada's strong property market is not just a nine-day wonder, it's here to stay. All evidence suggests there are years of growth to come, and where better to get in than, quite literally, at ground level, by embracing land investment. Landcorp International specialises in bringing land purchase opportunities around the world to a market of smart investors, and their latest development – Forest Lakes Country Club in Nova Scotia – offers the chance to invest in a slice of North America's most beautiful country.
Around 1,000 acres near the city of Halifax on Canada's east coast has been made available for purchase at prices starting from £11,500 a half-acre. Economic growth in the Halifax region is strong, with a 2.6 per cent rise last year and 2.9 per cent forecast for 2007, according to Canada's National Statistical Agency. Halifax is one of Canada's top five 'Smart Cities' and is home to seven degree-granting universities, eight major hospitals and has Canada's second largest scientific centre. And perhaps the key statistic which demonstrates the logic of investing in the region is that unemployment is currently below the national average at just 5.6 per cent.
The developer is releasing just 30-35% of the land to raise development capital and projections show the land will be valued at £40,000-£50,000 – up to 300 per cent profit – once the developer secures planning permission, which is anticipated for 2010 or soon afterwards. The site is already zoned to permit development of residential units and a variety of commercial and recreational facilities. The required modifications are expected to be granted without difficulty.
Once planning permission has been secured, investors will have the option to take their profits or to buy into Forest Lakes at a favourable rate with its different types of housing and full amenities including a 25 acre private lake, boutique hotel and 18-hole golf course.
The deal gets better – British investors can use a Self Invested personal pension (SIPP) to secure tax benefits. The options then are to sell at a healthy profit or develop your interest in Canada by overseeing the creation of a stunning holiday home.
A limited number of half acres at the entry price of £11,500 are available and the price of the land will increase as the developer progresses towards achieving planning permission, so early investors will benefit from the highest profits.
For further information, visit landcorpinternational.com.